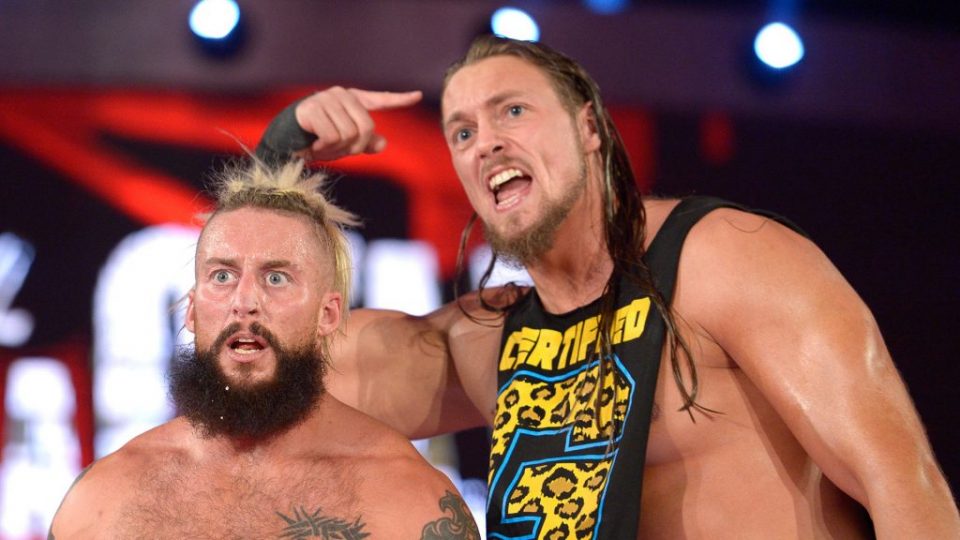 Former WWE stars Enzo Amore and Big Cass invaded ROH and NJPW's G1 Supercard show from Madison Square Garden last weekend in what has since been confirmed to have been a work. The pair would then reveal their ridiculous new ring names of nZo and caZXL earlier on this week.
"YOU CAN FEEL WHEN ITS REAL" #nZo #caZXL #FREEagentZ https://t.co/mRgfwpPzUq pic.twitter.com/FEzzaZLt3D

— #nZo (FKA Enzo Amore) (@real1) April 11, 2019
The FreeAgentZ spoke to Sports Illustrated about a variety of topics, including their surprise invasion of Saturday night's show and Enzo had the following to say about stepping inside Madison Square Garden.
"It's a dream come true to do what we did, and that's have a fist fight in Madison Square Garden. We walked out of there on our own terms, with our middle fingers in the air, on the first card not by a McMahon in over 60 years."
Enzo would go on to reveal when and why he reached out to his tag team partner, and what the duo's ambitions are for the future, evening referring to himself and Cass as the "Road Warriors":
"We're going where we want, when we want, and nobody can put a filter on us now. Our goal is to be the top act in the entire world of pro wrestling. In the social media era, we're the f—ing Road Warriors. We've got nothing else to lose, so we're going to take it all. It's been well-publicized that Cass had a health scare and suffered a seizure at a House of Hardcore wrestling event. Once I saw that footage, I thought about my friend—a guy I traveled the world with and had experiences that I can't share with any other human—and I couldn't risk losing that forever. Pride aside, I reached out." 

Big Cass would add that he and Enzo shouldn't be judged on the quality of their matches, but on how they entertain the fans:
"This isn't about proving how good we are in-ring. We know how good we are. This isn't about having great matches, it's about raising hell and entertaining the fans."