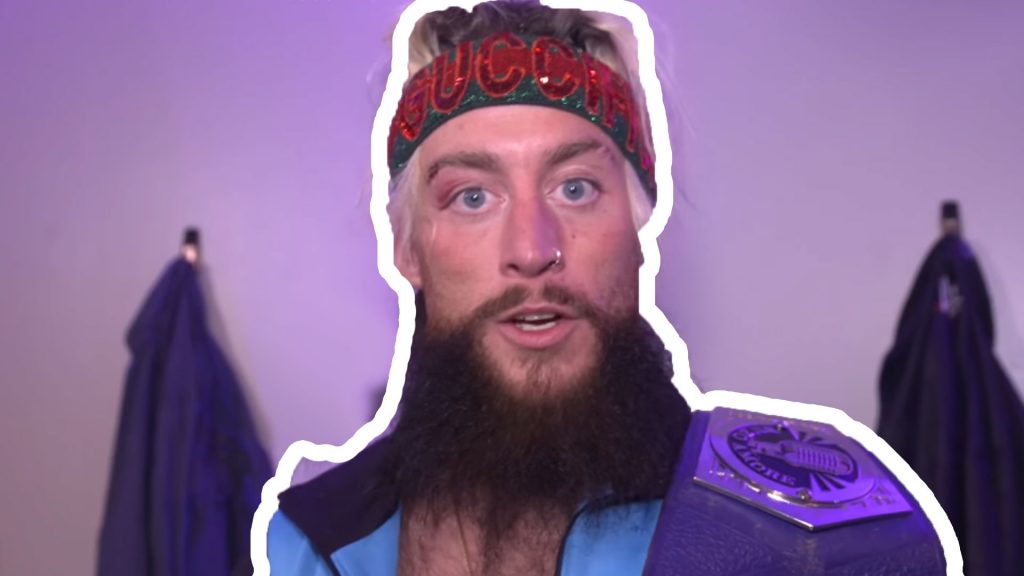 DISCLAIMER: The following article contains some very serious allegations against a WWE wrestler, and has details that aren't appropriate for younger audiences, with adult language used by the alleged victim.
Also, as this is a very sensitive subject matter, please comment with respect.
On Monday 22nd January 2018, an unnamed woman who uses the monikers Miss Gucci Witch and Philomena for her Snapchat model career, posted sexual assault allegations on Twitter against current WWE Cruiserweight Champion Enzo Amore – real name Eric Ardnt.
https://twitter.com/missgucciwitch/status/955496170414985216
Philomena claims she was asked back to a hotel room in Phoenix, Arizona on October 19th 2017 by fashion designers Tyler Grosso, and Layla Shapiro better known as TOOPOOR. She alleges in an interview with Fightful that she and others took various illegal substances in the hotel room.
In a Twitter post, Philomena alleges: "When Enzo the WWE guy started coming on to me I was passed out on the couch. I said "I want to get to know you first before doing anything." He replied, "B**** I have 1 million followers on instagram…you should be begging for this d***." & then he restrained me & it happened. I never would be this dramatic about something like this but I want you all to know that I would've left if I could."
Philomena then confirmed with Fightful that she went to the doctors on October 20th, and then had a full rape kit performed and filed a police report on October 23rd, 2017: "I had bruises and went 100 percent unconscious at one point because he threw me against the bed." Philomena then claims she admitted herself into a psychiatric ward where she stayed for 45 days.
Both Fightful and Pro Wrestling Sheet have added, by going back through his Instagram feed, that Enzo was in Phoenix, Arizona that night of the allegations attending a Red Hot Chilli Peppers concert. The Phoenix Police Department also confirmed with Fightful that Philomena filed a report against Enzo on October 23rd, 2017 at 2:30pm from a Phoenix hospital.
https://www.instagram.com/p/BaZs6HogvbW/
Pro Wrestling Sheet have added that they were told the bulk of the investigation has been done, and the Phoenix Police Department are just waiting for lab results to come back. It's important to note that no charges have so far been pressed.
In response to the allegations, TOOPOOR took to Twitter to say in tweets that have since been deleted, "People are quick to believe everything they read on the f***ing internet. i've been framed and accused and i refuse to expose people with my platform. i don't believe in that. i am innocent and i'm sick of being seen as the bad guy. Lying manipulating and deceiving people is sick."
https://twitter.com/missgucciwitch/status/955558865835245568
WWE responded to the allegations, announcing they had suspended Enzo Amore until the investigation is finished:
"WWE has zero tolerance for matters involving sexual harassment or sexual assault. Until this matter is resolved, Eric Arndt (aka Enzo Amore) has been suspended."
But barely 24 hours later, Enzo Amore found himself released from the company entirely…