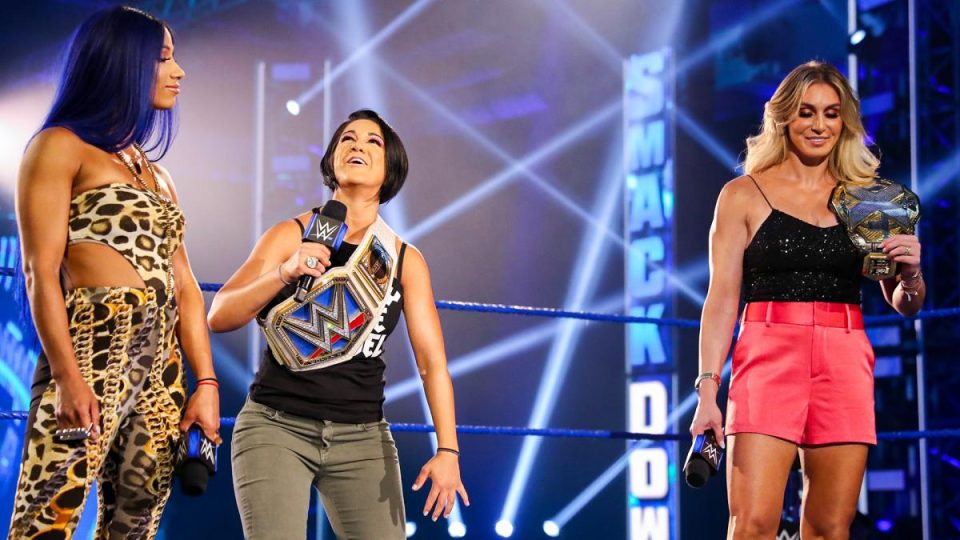 WWE has added an extra rule to its newly instated brand-to-brand invitation, which will almost certainly be ignored at some point in the near future.
The brand-to-brand invitation allows for stars to appear on another brand, with the first examples being Raw's Charlotte Flair – who is also the NXT Champion – appearing on SmackDown, and SmackDown's King Corbin appearing on Raw.
The new rule that WWE has added to this is that each star has a limit of four appearances on a brand that isn't their own. That means Charlotte has already used one of her allocated four appearances, and next week when she faces Bayley she will have used two.
Why WWE has added this is anyone's guess – it only limits what the company can do and means people will complain when the rule is almost inevitably broken.
With the wildcard rule last year, each show was originally only allowed three wildcard appearances, then that was changed to four pretty swiftly, then it was quietly pushed to the side and completely ignored.
This extra rule could become a bit of a problem when Survivor Series comes around and WWE plays out the usual inter-brand warfare angle, but we'll see if it even lasts that long.