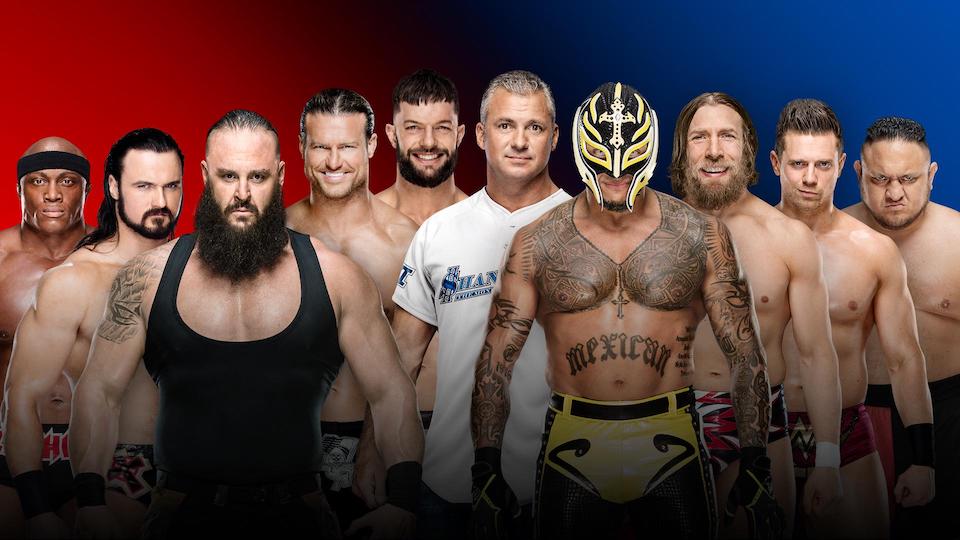 In breaking news, 'vacant' will not be representing Raw in the Men's Survivor Series elimination tag match this year. The final spots on the team will instead be filled by Finn Bálor and Bobby Lashley.
Two spots remained on the squad after the announcement last week that Braun Strowman, Dolph Ziggler and Drew McIntyre had each secured their places amongst the Raw contingent.
Those empty spots didn't last long though, as Finn Bálor defeated Dolph Ziggler in a truly excellent match and was promptly rewarded with a spot on the Survivor Series squad by Raw Commissioner, Stephanie McMahon.
Bobby Lashley's path to the team was slightly less enjoyable. After striking a series of muscular poses in the ring, Lashley was confronted by a massively popular Elias, in what was a very entertaining segment.
The confrontation resulted in a match between the two, with a spot on the men's Survivor Series team hanging in the balance. Just a few minutes into the match however, Elias found himself on the outside, when Lio Rush emerged from under the ring and grabbed Elias' foot, causing Lashley to win via count out. It was a disappointing finish that deflated a crowd who desperately wanted Elias to score the victory. Even typing this paragraph has drained me of whatever enthusiasm I had left.
Credit @ItsLioRush with the assist on this one as @fightbobby defeats @IAmEliasWWE by count-out to gain the final spot on #RAW's Men's team at #SurvivorSeries! pic.twitter.com/tjOBpQd1Fv

— WWE (@WWE) November 13, 2018
So there we have it. The five competitors representing team Raw are decided. Come Sunday, we'll see Braun, Dolph, McIntyre, Bálor and Lashley take on the blue brand's selected five-some of Bryan, Miz, Shane McMahon, Mysterio and Samoa Joe.
Despite a rocky path getting there, this match is gearing up to be a real cracker.
Who do you think will win the Men's Survivor Series match? Let us know your thoughts in the comments below. You can also follow WrestleTalk on Twitter and join the conversation on Discord.