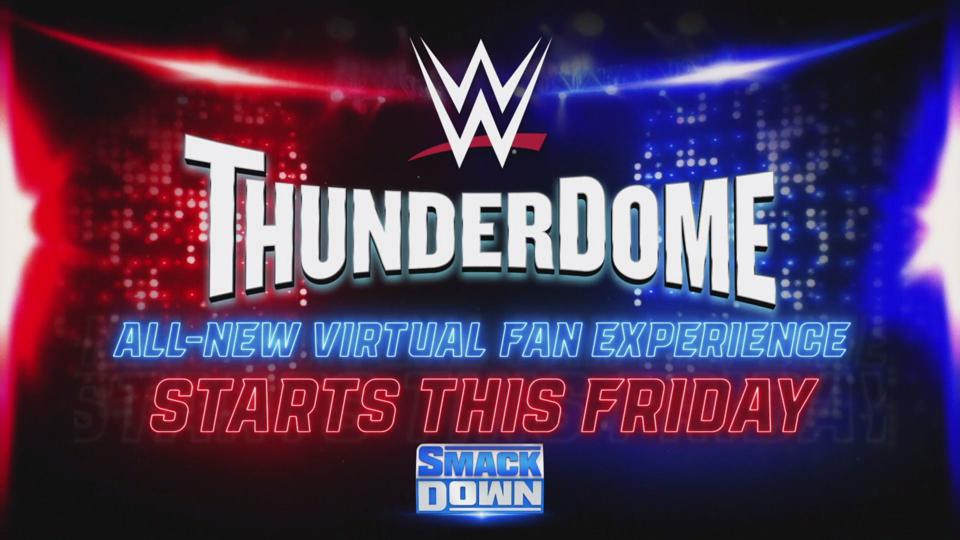 Intrigue has been running high this week regarding WWE's Thunderdome concept. The promotion is set to move away from the Performance Center and begin filming at Orlando's Amway Center. The first show to do this will be this coming SmackDown, and WWE's new presentation concept will be debuting as well.
Now, footage of the construction has been shared. A video surfaced earlier this week showing the construction in early stages but now it appears much closer to completion. It was shared by Justin Barrasso of Sports Illustrated on Twitter.
Footage from inside the Amway Center in Orlando, where WWE is working on its newest creation, the ThunderDome pic.twitter.com/WBx8Xx3U8a

— Justin Barrasso (@JustinBarrasso) August 19, 2020
The video shows the Thunderdome's light boards and screen wrapping around the arena and over the ring. WWE has said that fans will be able to be displayed on the screens as they watch from home, a process that filled up quickly last night.
WWE's Executive Vice President of Television Production Kevin Dunn said earlier this week that the increased production will allow WWE to have entrances even better than WrestleMania. With the number of lights and screens involved, that doesn't sound like a stretch.
WWE Champion Drew McIntyre also expressed his excitement over the concept earlier this week.
Are you excited to see the completed Thunderdome? Let us know on Twitter!