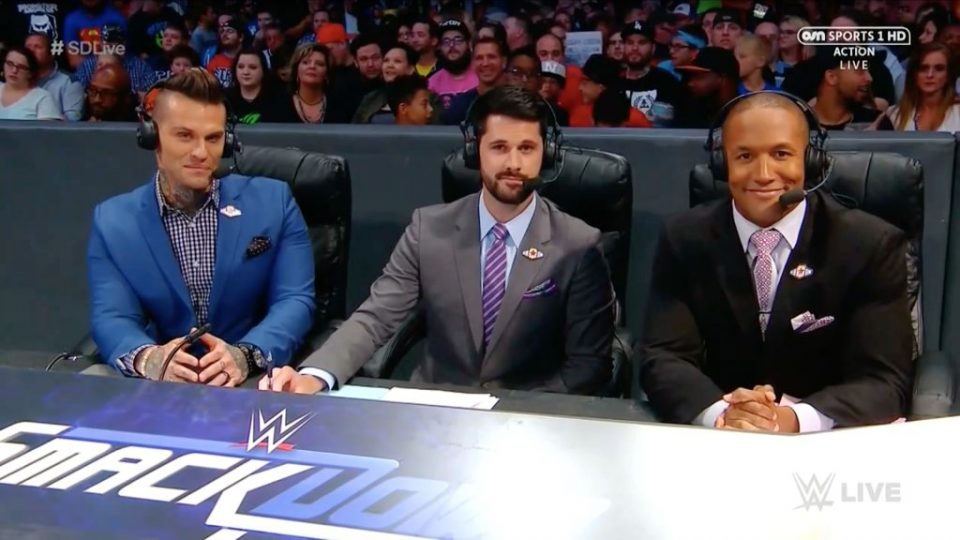 SmackDown Live is set to move to the FOX network in late 2019, and it has been reported that this move will involve the blue brand transitioning into a Friday night slot. However, per Rajah, further alterations to the current presentation of SmackDown Live are being discussed.
FOX allegedly want to give SmackDown a more sport-like feel, and reports are suggesting that they will revert to a more traditional two-man commentary team in order to help obtain this. SmackDown currently boasts a three-man commentary booth featuring Tom Phillips, Corey Graves and everyone's favourite Byron Saxton. It remains to be seen which of the three will be removed from the broadcast, or if any new members will be replacing them.
BREAKING: WWE's SmackDown Live is coming to Fox, after network agreed in principle to a "massive deal." https://t.co/h4C7lf9JHT

— Darren Rovell (@darrenrovell) May 21, 2018
The site is reporting that their source also indicated that FOX would be looking to make the WWE 'edgier', with the sports network wanting to 'do-away' with the PG restrictions that limit the company currently. This is just another indication that SmackDown's move to FOX could bring about some exciting and fresh changes.