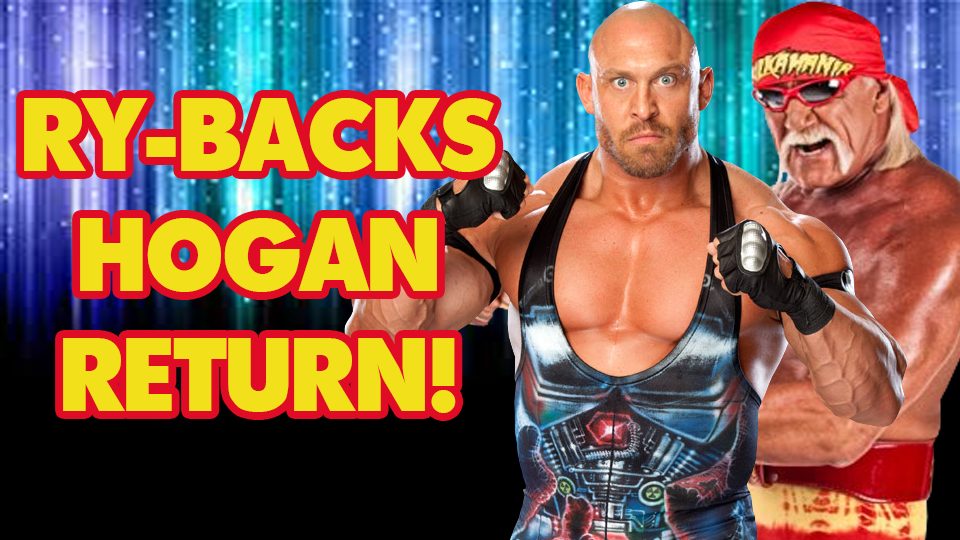 Among wrestling circles it's no secret that there's been a lot of speculation regarding the possible WWE return of "The Immortal" Hulk Hogan. Following certain high profile issues surrounding his personal life (namely the leaked sex tape scandal and a secret recording of him using racial slurs) WWE blacklisted Hogan from appearing anywhere or on anything associating with their brand — they basically black-listed him from all their video packages, merchandise production and revoked his Hall Of Fame status.
However, if he does return (whether in a brief, one-and-done capacity or as the new SmackDown Live General Manager given the in-ring return of Daniel Bryan), hearing "Real American" and seeing The Hulkster walk down that ramp one more time has the potential to induce goose-bumps. And given Hogan's participation in the WWE produced HBO documentary on Andre The Giant (where Hogan attended the premiere), it seems that the WWE is slowly rebuilding a bridge between themselves and Hogan.
One former WWE superstar recently spoke out in the former nWo leader, stating that Hogan deserves forgiveness and should return to the WWE.
"I think in WWE's eyes, I think it is a step in the right direction," said former Intercontinental Champion and self-proclaimed "Big Guy" Ryback on his podcast "Conversation with The Big Guy." "If he wants to be involved in WWE again and working with them, which I'm sure they do, but I think the bigger thing now is that since they are a public company and having major sponsors, it is all based off of their feedback is with WWE. That is something WWE has to discuss with the individual sponsors."
Ryback noted that, though the WWE' said they might not rehire Hogan professionally, but instead have him return to help others learn from his mistakes as a mentor figure. And in The Big Guy's eyes, that serves as a unique opportunity for The Immortal One to gain redemption on a grand scale.
"As much as humans like to hate people and see people fail and fall," he said. "One thing humans are really good at is forgiving. That is one thing that you see happen time and time again. They have made mistakes, and receive a ton of backlash, but at the end of the day, time heals all wounds."
He added, "I think you will see with Hulk Hogan [in the WWE] because he has done so much to put the WWE on the map and where they are. He is one of the cornerstones of that company as far as getting them the mainstream attention at the level where they are at. I think Vince McMahon will be forever grateful to Hulk Hogan and Hulk Hogan will forever be grateful to Vince… I love to see the fences be mended in this situation."
Check out the full podcast below for more:
Do you agree with Ryback? Would you like to see Hulkamania run wild in WWE one more time? Let us know what you think in the comments!