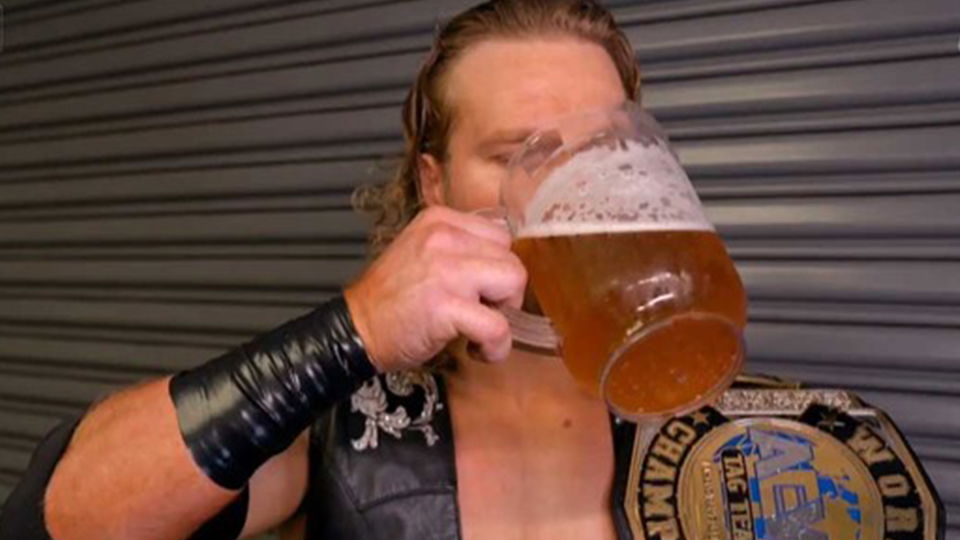 Before Hangman Page carried a noose he was simply known as Adam Page. He knew he needed to change up his name when he joined Bullet Club but who would inspire his new name? That would be former WWE star Luke Gallows.
In a recent episode of AEW Unrestricted, Hangman told the story of joining Bullet Club and needing a new name. Here is the full quote, courtesy of Fightful:
"I've met him one time. I'm sure (he's out of his mind). Him, [Karl] Anderson, and AJ [Styles] had just left (NJPW). New Japan knew they were bringing in Adam Cole to be in Bullet Club and I was suggested to be the other person. So you've got Adam Cole and Adam Page, who look kinda similar and had similar wrestling styles. Cole was a main event guy in ROH. I was going to have to do something different and that was the suggestion [the name] from Gedo. I thought Hangman would be cool and I would have this noose. Instead of Gallows, I'll be Hangman. Me telling you the story was probably as much thought as we put into it because I was so excited to get over there and get things going,"
Page joined Bullet Club at Ring of Honor Global Wars 2016. Joining the faction led to Page being a star on Being the Elite, a move he considers a big part of his legacy. He is now one half of the AEW World Tag Team Champions alongside Kenny Omega.
What do you think of the Hangman Page name? Let us know on Twitter!