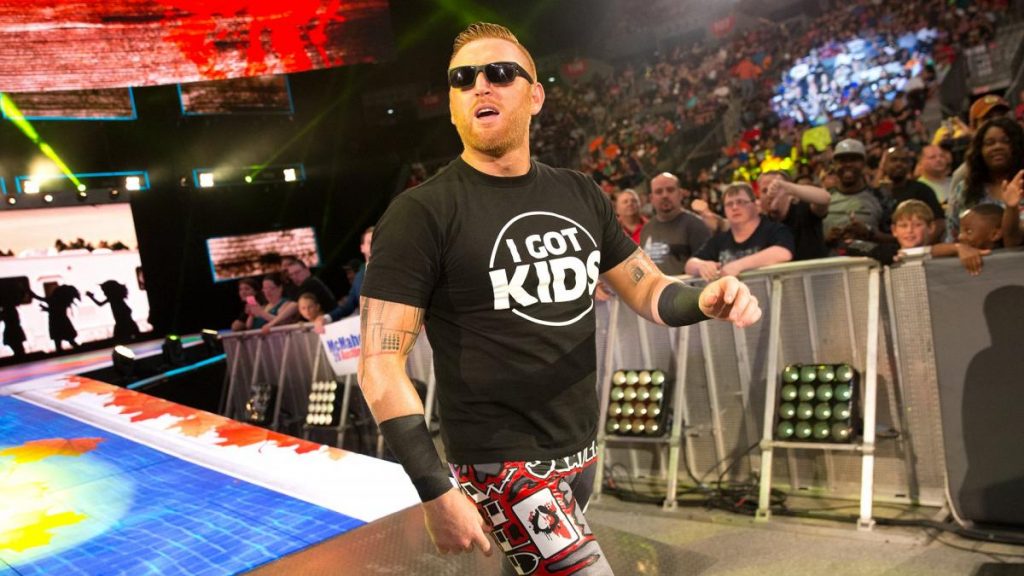 Almost every wrestling fan in the world loves a great faction. What faction had a better debut than The Nexus? They destroyed everyone and everything when they showed up from NXT.
Heath Slater getting released earlier this month meant every member of the Nexus 7 are now gone from in-ring action the WWE. Daniel Bryan is obviously in WWE, but if you recall he was released from WWE for choking out Justin Roberts with his tie during the invasion.
The group was down to 7. They were going hot, but then they ran into John Cena.  Cena single-handedly dismantled The Nexus at SummerSlam.
Ever wonder what happened with The Nexus?

@HeathSlaterOMRB discusses "the beginning of the end" with @davidlagreca1 & @bullyray5150 ? pic.twitter.com/bNRGpwzH6F

— SiriusXM Busted Open (@BustedOpenRadio) April 29, 2020
Here's what Heath Slater had to say about it in an interview with Busted Open Radio:
"My goodness, I wish we could have had our hands, our grip on it a little more. It died way too soon, and we all know this. SummerSlam, we should have took over, we should have won. Period."
Slater said the group shifted:
"from fourth to second gear. We couldn't wait a few more months to Mania so we could have a mega-group? Sure, destroy us then or whatever, but it shouldn't have ended at SummerSlam, man."
None of the guys in the group every really took the leap to the face of the company. Wade Barrett and Skip Sheffield as Ryback came the closest. Had they gone over Cena that night, what might of been?