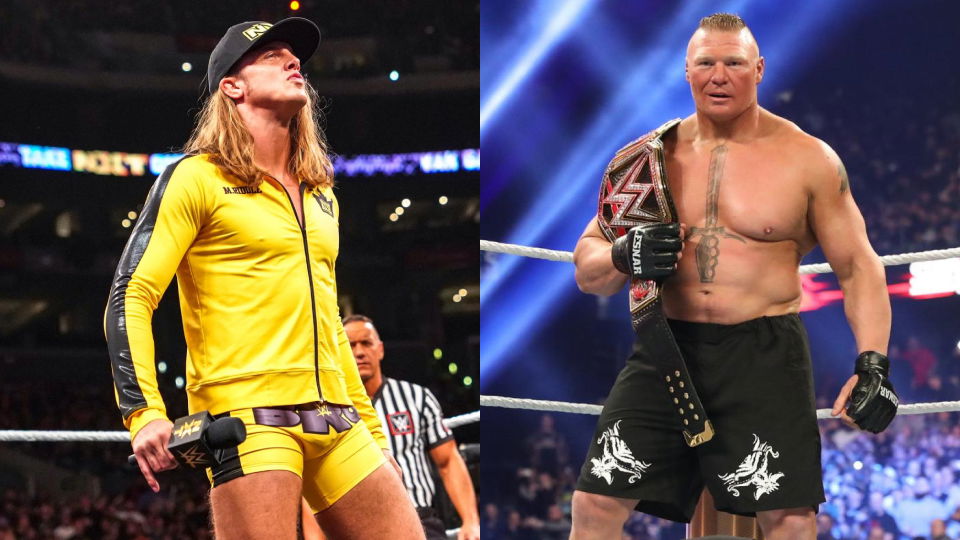 On Sunday night, Ryan Satin of Pro Wrestling Sheet reported that Brock Lesnar and Matt Riddle got into a heated argument backstage during the Royal Rumble pay-per-view event.
Some thought this might be a work, leading into Riddle and Brock having a showdown in the rumble match. However, Riddle lasted just 41 seconds in the match, entering after Lesnar had already been eliminated.
Many fans were disappointed that we didn't get to see Riddle and Brock to head-to-head in the rumble match, but it doesn't look like Lesnar wants it to happen ever.
According to talkSPORT's Alex McCarthy, Lesnar had the following to say to the NXT star during their verbal backstage argument at the Royal Rumble:
"Kid, you might as well stop saying my name and tagging me in sh*t because you and I will never work together. Ever."
It seems like despite there being big money in a feud between Brock and Matt Riddle, Lesnar is not willing to work with the former UFC star.
McCarthy also noted that he reached out to Matt Riddle for a comment yesterday, but the "Original Bro" has yet to respond. Stay tuned to WrestleTalk.com for the latest on that.
I reached out to Riddle with this info yesterday to see if he wanted to comment, but he's yet to respond.

— Alex McCarthy (@AlexM_talkSPORT) January 28, 2020