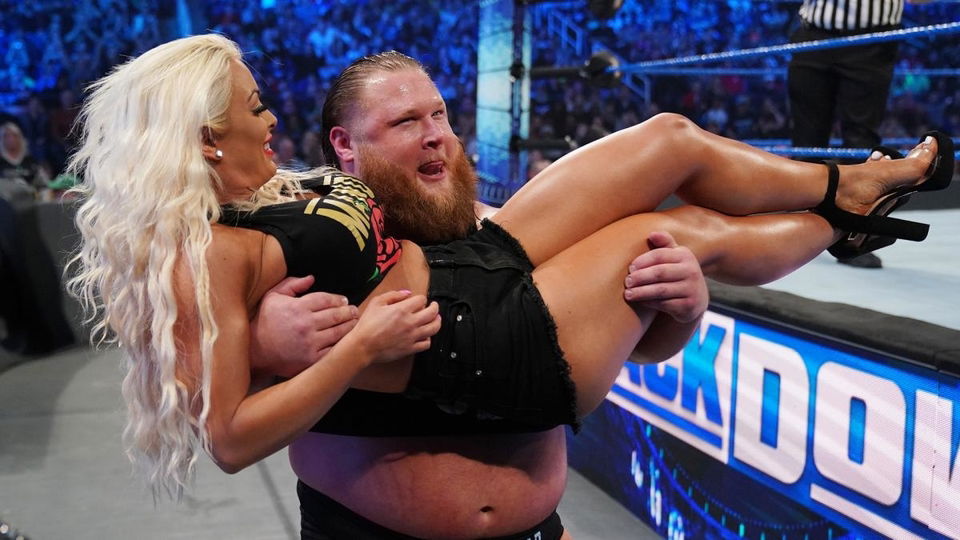 Despite not being positioned as a main eventer, there is no denying that fans have fallen in love with SmackDown star Otis since his call-up from NXT towards the end of 2018.
Otis is currently involved in a love triangle with Dolph Ziggler and Mandy Rose, and the segments featuring the trio often evoke the most emotion out of anything on SmackDown right now.
With regards to what Otis is doing at WrestleMania 36 in April, Dave Meltzer is reporting that the former NXT wrestler will go head-to-head with Dolph Ziggler.
Meltzer did not specify whether Otis and Ziggler will go one-on-one in a singles match on the show, or if they will both be part of a multi-man match where they will come to blows. For the latest on that, stay tuned to WrestleTalk.com.
The conversation about Otis' place on the WrestleMania card came about when Dave Meltzer said that Dolph Ziggler WILL NOT be wrestling John Cena on the show because he has plans with Otis.
This is because the proposed match between John Cena and Elias reportedly won't be happening at WrestleMania, leaving the leader of the Cenation without a clear opponent for the show.
If WWE plays their cards right and don't have Otis and Mandy Rose finally get together until WrestleMania, then we could be set for a very gripping few months of TV.