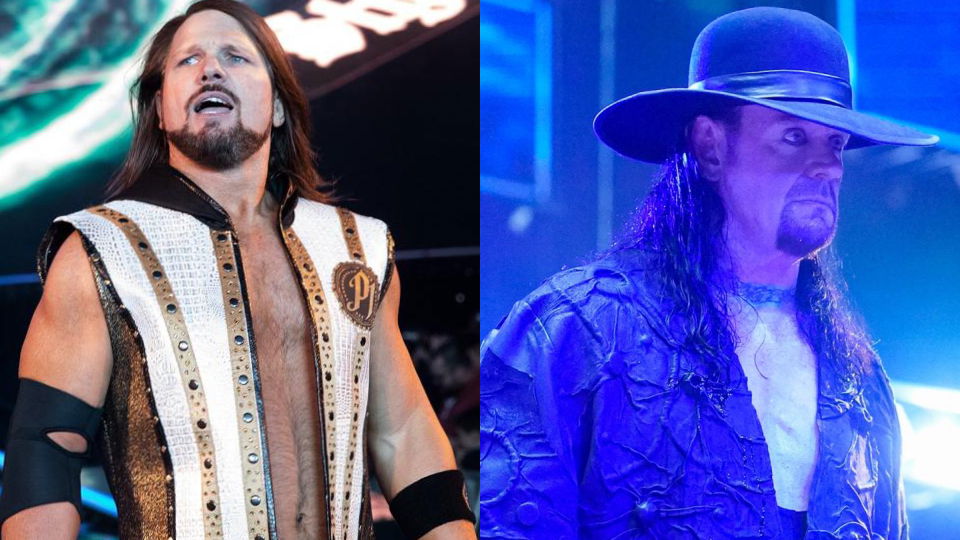 Last week it was reported that at  WrestleMania 36, we can expect to see Raw star AJ Styles go one-on-one with The Undertaker for the very first time in their illustrious careers.
While no teases have been dropped on TV for the feud yet, AJ Styles will be returning to the ring from injury on February 27, at Super ShowDown, so the build to his match with 'Taker will likely start after that.
The match is certainly one that fans can get excited for. The idea of AJ Styles taking on The Undertaker is something wrestling fans and critics have fantasy booked for several years now.
With regards to why the duo veterans are being booked together at WrestleMania, Dave Meltzer is reporting on the Wrestling Observer Radio that it is because AJ Styles can afford to take the loss:
"At least in some ways I can understand that match. At least #1 AJ Styles is a heel. #2 AJ Styles can lose to Undertaker and it ain't gonna hurt him at all. #3 If you're gonna have Undertaker in match you might as well have it against one of your best guys so it doesn't suck, you know what I mean?

"You know and one things is most guys really that wrestle Undertaker and lose doesn't really get hurt by it. The way AJ's been positioned it's not gonna hurt. So, it's just a way to get Undertaker on the card."
The Undertaker didn't wrestle at WrestleMania 35 last year, while AJ Styles had one of the better matches of the night against Randy Orton.
Are you excited to see AJ Styles go one-on-one with The Undertaker at WrestleMania? Let us know on Twitter.