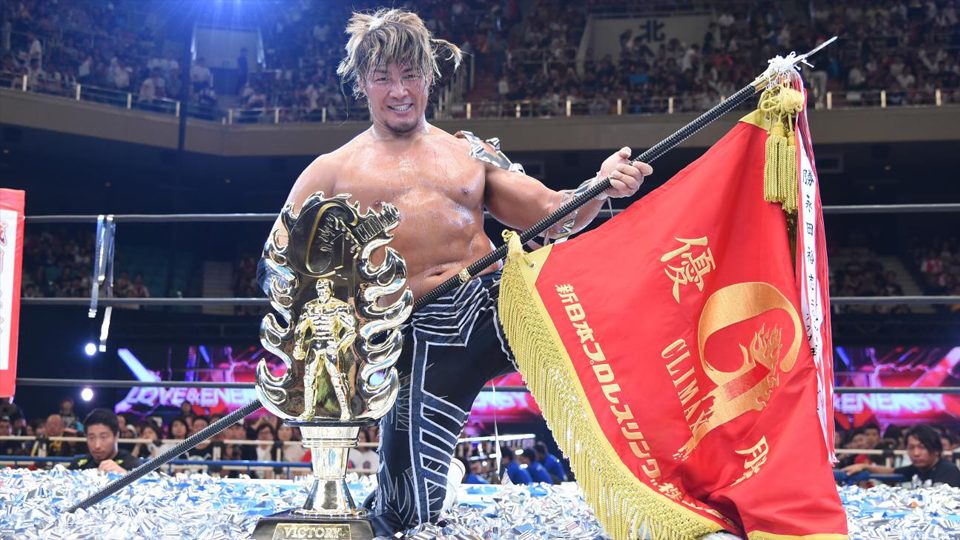 Hiroshi Tanahashi may be facing Kenny Omega at NJPW's WrestleKingdom in January for the IWGP Heavyweight Championship, and it seems 'The Ace' has some strong words for the current champion.
In an interview with a local Japanese radio station, Tanahashi laid into Omega, and while some of the impact might get lost in translation, it's clear to see what he means.
"Kenny's puroresu is like watching a movie with no Kishotenketsu [dramatic arc of traditional Japanese narratives]."
He went on to say that the last five minutes of any Omega match are all that matter because there's no story. While Tanahashi begrudgingly respects former Bullet Club leaders Prince Devitt (Finn Balor) and AJ Styles, he feels Kenny Omega has a poor attitude that leads him to want to "own" everything.
Related: Daniel Bryan labels Cody, Kenny Omega & the Young Bucks as the new Four Horsemen
Omega has also been critical of Tanahashi in the past, claiming 'The Ace' is an "egomaniac", and his fanbase is a "dwindling mini cult".
What's crazy is that his dwindling mini cult will still believe every word he says. A complete ego maniac. Sure glad he ain't #allin

— Kenny Omega (@KennyOmegamanX) August 13, 2018
Tanahashi will be defending his G1 briefcase against Jay White and Kazuchika Okada, and if he makes it past them, and Omega retains his title until January, the two will face off at WrestleKingdom 13 on January 4. No doubt this will be a heated feud if it does happen.
Do you agree or disagree with Tanahashi's comments? Let us know in the comments, on Twitter or on Discord today!