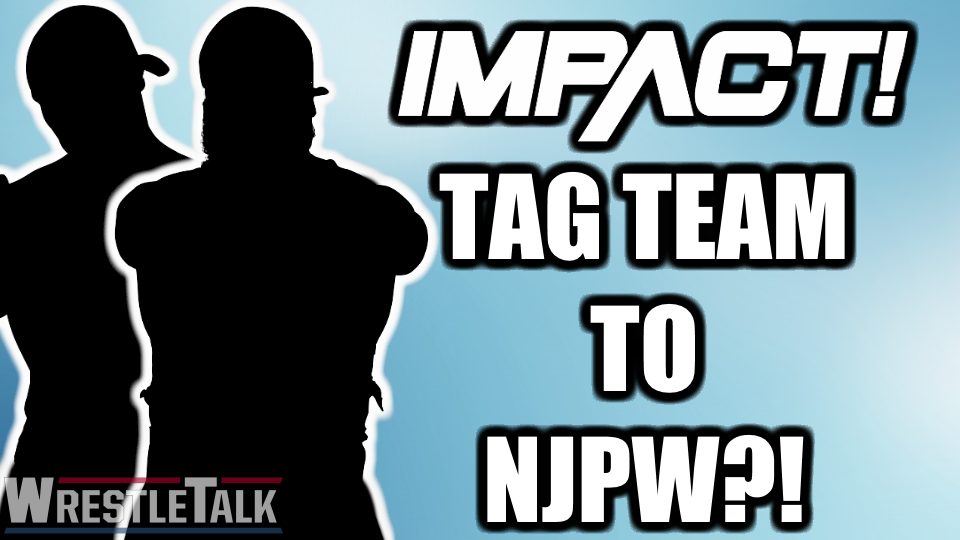 It looks like Impact's relationship with New Japan Pro Wrestling just might be benefiting the latter's tag team division in the future.
During a media call this week, Impact Wrestling Tag Team Champions LAX (Santana and Ortiz) discussed the company's current regime as well as other subjects.
When asked about expanding their work outside of Impact, Santana said the following:
We're always striving to get better and always striving to elevate ourselves, not just in the ring, but in general…Honestly, one of our main goals is to head to Japan and mix it up with the talent over there. I mean bar none those are some of the greatest wrestlers in the world today and to be able to go and step foot in the ring with those guys and to learn from all those guys would definitely be a great experience for us and it's definitely one of our top goals is to head to Japan and doing all that.
Ortiz added:
Yeah, definitely working in Japan and if I make it over there, I don't think I'd ever come back. I'd have to figure out some legal dispute with my contract because I don't think I'm leaving. I'm never coming back, I'm just gonna stay there forever.
Aside from Ortiz's desire to stay in Japan should he go there, LAX's sentiments should be encouraging to Don Callis. A color commentator on New Japan World, Callis has been Impact's liaison to NJPW since taking the job of Executive Vice President. This relationship has allowed Impact to import stars such as Best of Super Juniors finalist Taiji Ishimori. Also open is the possibility of stars like IWGP Heavyweight Champion Kenny Omega to one day appear for the company.
Related Content
Do you want LAX in New Japan? What could this mean for Impact? Let us know in the comments, or on our Twitter. You can also join our Discord server to chat with fans and all your favorite WrestleTalk personalities.