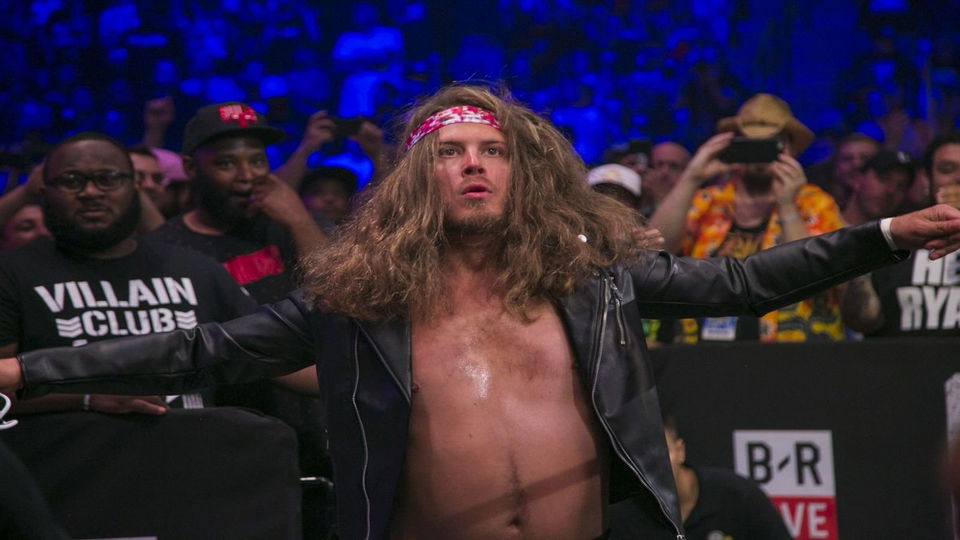 In speaking with Bleacher Report, Joey Janela has a bit of a different recollection than most fans when discussing his Triple Threat Match at All-Out.  Most people wouldn't describe mouthfuls of thumbtacks, skateboards full of nails, trust falls onto barrels and stairs, and moonsaults onto concrete harmless fun.
In fact, Janela states:
The three way, I think it was good, harmless fun with some craziness in there. We were within the boundaries of a PG-14 environment. And, if we had done it without the staple gun, I think the match could work in a PG environment. For the most part, the craziness was contained.
Who else has had lit cigarette stapled to their head? Ok nobody? Cool… video: @NoelleFoley @AEWrestling #AEWDoN pic.twitter.com/kOhuEq8qn6

— "The Bad Boy" Joey Janela (@JANELABABY) May 27, 2019
Where does the Bad Boy draw the line?
I'm not really big on people taking chairs to the head. I know how bad concussions can be. When I was younger, I did take chair shots to the head. That's a no-no for me now.
The interview also discusses Joey's wrestling style.  He definitely has strong opinions on wrestlers falling into a routine during matches.
I don't have a set move set or a formula. A lot of these guys, they get lazy. They develop a formula which they use every match. And it makes their matches lack excitement.
Why my Jungle son do this? https://t.co/BwLyJy54bH

— "The Bad Boy" Joey Janela (@JANELABABY) September 11, 2019
Many people don't know this, but Janela has had some pretty good matches that are a bit more traditional.
I've always been a good technical wrestler. I'm pretty good at adapting to my opponent. I wrestled a match with Zach Sabre Jr. a couple years ago where we went to a 30-minute time limit draw. Thirty minutes of technical wrestling. That's the kind of match my critics are never going to watch, because they don't want to admit I have that aspect.
You can read the rest of the interview on Bleacher Report, where Janela discusses everything from still living at home, Jim Cornette, and having a long term plan to make a living in the business.  One thing's for sure, Joey Janela is a bit different than the rest and here's to hoping AEW continues to be the same.