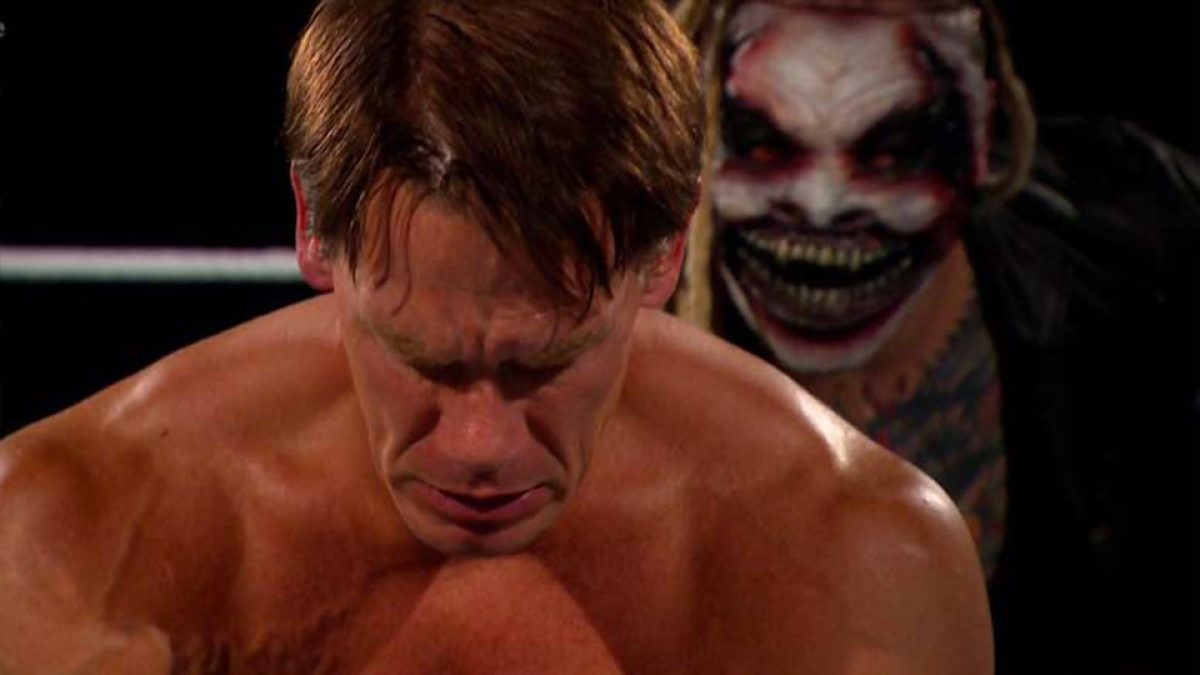 John Cena has discussed the backstage origins of the Firefly Fun House match between himself and The Fiend at WrestleMania 36.
Cena's last WWE match was something special. A cinematic bout combining a number of satirical segments, many fans couldn't believe their eyes during this WrestleMania match.
According to Cena, nobody backstage knew what a Firefly Fun House match was when he was approached with the idea. Speaking with Den of Geek, Cena revealed that when he asked what the stipulation entailed, the answer he received was "we don't know".
Proud of the final product, Cena noted that he was glad that the usually-critical fanbase enjoyed the unique contest.
Here is the full quote:
"The Funhouse match was something I hold very close to me and maybe that's another 45-minute interview for another day because that was kind of thrown in my lap at the last minute. And I remember specifically asking what a Firefly Funhouse match was. And the answer was literally, "We don't know." And in most performers that would cause panic, but I was just riveted by the open field that we could possibly create something special.

"Like you said, it took a lot of brave folks and a lot of hard work to make something that hopefully the audience understood. And at least if it reached one, we reached you and that's good. And I'm sure in your critical television articles, I've been on the wrong end of an ass-kicking many times from you and that I totally understand, but I'm glad we at least got something you enjoy,"
Cena recently fuelled speculation surrounding a potential WWE return on social media. NXT Champion Karrion Kross has noted that he still wants to go one-on-one with the 16-time World Champion.
The Champ has stated that he'll only return to WWE if his presence would continue a narrative in an exciting way. Meanwhile, Randy Orton has compared his own career choices to Cena's, criticising his rival's departure for Hollywood.
Quote via Fightful.
What are your thoughts on the above story? Let us know in the comments on Twitter or Facebook.