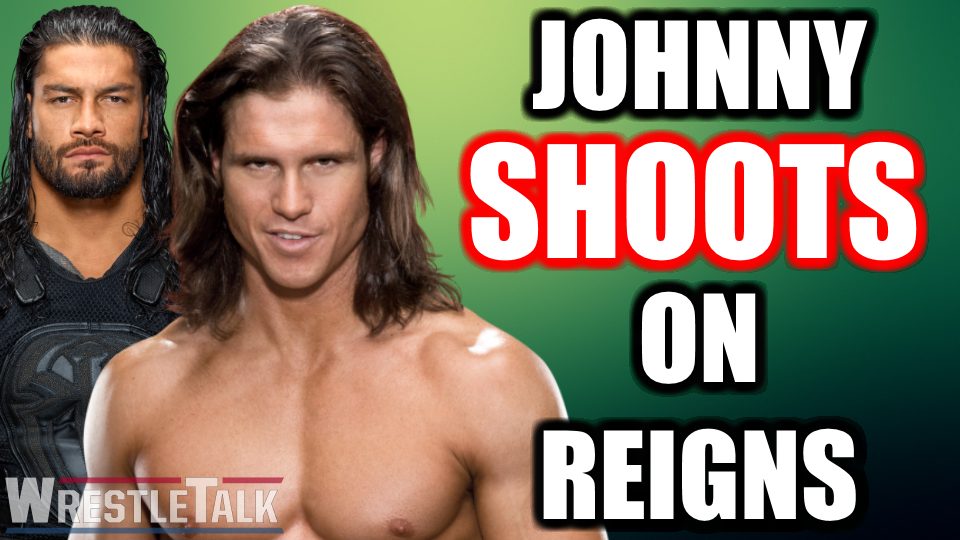 John Morrison – also known as Johnny Impact, Johnny Mundo, and Johnny Nitro –  recently made an interesting appearance on Jim Ross' podcast, The Ross Report, which you can listen to in full here.
After discussing a few of the events that Morrison had lined up – including a title match against Low Ki at Major League Wrestling's Battle Riot event – the conversation took an unexpected turn towards Vince McMahon's multi-million dollar yard and a certain 'Big Dog' who roams it.
When pressed on happenings in the WWE and specifically his thoughts on Roman Reigns, Morrison drew an all too familiar comparison:
"You know, that's a difficult one. He was a victim of the 'John Cena syndrome' a little bit and by that I mean when John started he was pushed so hard, so fast, for so long, it was perceived that he didn't deserve it originally. And now he's grown into one of the greatest workers of all time, I believe, and I would say kind of the same for Roman."
Morrison went on to clarify his view on why Reigns so often draws negative reactions from the audience:
"When he started, he was pushed really hard and fans had like an adverse reaction to that because he's standing there in the ring across from… I don't know… AJ [Styles] or Sami Zayn or Kevin Owens or somebody who has been perceived to have fought their way up from the indies and scrapped and fought for every little thing that they could get. But now he's been working on top for so long that he's grown into quite a hand in the ring, I believe."
This is not the first time that Morrison has used an interview to launch a verbal volley at Roman Reigns, although it is perhaps the least scathing.
Back in March 2016, Morrison told The World According to Wrestling podcast that he would love to wrestle Roman Reigns in ten years "because by then hopefully, he'd figure out how to work."
Although he walked the comments back during an appearance on the Kevin Gill Show a month later, Morrison has clearly never heard the expression 'let sleeping Big Dogs lie' and instead decided to get the shovel out once more.
Earlier this year, when asked whom he would most like to face were he ever to return to the WWE, Morrison delivered this little gem:
"Man… I'd love to teach Roman Reigns how to work."
Roman Reigns headlining WrestleMania 42 against John Morrison confirmed! That is, of course, assuming Roman's figured out how to work by then.
Related Content
What do you think of the bubbling feud? Is this the long-term booking that we've been asking from WWE for so long? Let us know in the comments below or on Twitter here.