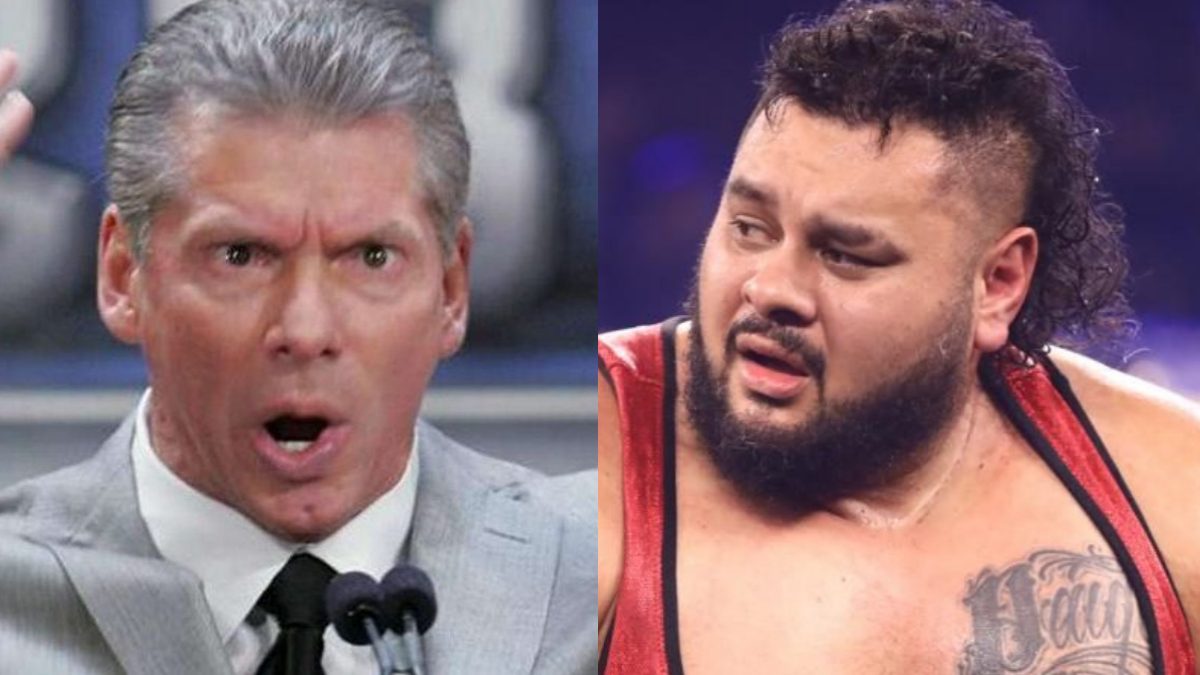 JONAH (FKA Bronson Reed) was one of many NXT stars that were released from WWE back on August 6, as the company was gearing up to take NXT in a different direction, which would be the NXT 2.0 we see today.
JONAH's release was perhaps the most shocking, as he had been competing in numerous dark matches for the main roster just a few weeks prior, which many thought were leading to an impending call-up in the 2021 WWE Draft.
JONAH recently spoke with Sean Ross Sapp of Fightful, where he went into detail about the main roster dark matches and how much preparation he had.
He said:
"I think it was the day before SmackDown, I get told , 'Hey, we need you at SmackDown', and I go, 'Oh okay, cool, what am I doing?', and they're like, 'We're not too sure' (laughs). And then I find out it's a dark match the day of, and that's fine, I'm happy to do that. I had my first dark match on the SmackDown with Bobby Roode, and that same day I had a 15-minute interview with Vince McMahon himself. Very interesting stuff, and then… you never know what's gonna come of it. You don't know.

"But then, literally, Main Event, so the Monday for Raw, they ring me again, they go, 'We wanna see you again', so I had a match with Drew Gulak that was for Main Event. I spoke with Vince after the match, he liked it, it seemed all good, and then a few weeks later I was released (laughs)."

If you use this transcription or any portion of it please credit WrestleTalk.com and link to this page
JONAH continued on, going into detail about the meeting he had with Vince McMahon after the match, where they spoke about Australian wrestling history, among other things.
He added:
"We (he and McMahon) spoke about wrestling a lot. I'm, again, such a fan of professional wrestling that I spoke about Australian wrestling history, and it was so great that he knew so much about Australian wrestling as well. Obviously, he should, he's Vince McMahon, he knows everything, but it still gobsmacked me a little bit, because I mentioned a venue that I wrestled back home, and he knew it. He knew it straight away and was like, 'Oh yeah I remember that, blah blah blah', and you don't expect someone like that to remember all the little towns, venues, stuff like that, but I guess this is why he's who he is.

"But it was a very positive meeting, we spoke about wrestling, he spoke about his vision for the future, and that was pretty much it. At the same time, oddly enough, it must just be his – I don't wanna use the word stooges – but I guess stooges (laughs). He had Bruce Prichard and John Laurinaitis in the room right behind me awkwardly. It felt like, have you ever seen Step Brothers? Where it goes into the job interview and then you see the person (peeping to the side behind him)… that's what it felt like Bruce and Johnny were doing behind me every time I said something."

If you use this transcription or any portion of it please credit WrestleTalk.com and link to this page
JONAH was asked during the interview his thoughts on NXT 2.0. JONAH admitted that he doesn't really enjoy the show, and that it feels 'disheartening'.
You can watch the full interview below:
To make sure you stay updated with all the latest wrestling news, add WrestleTalk.com to your Google Discover feed and follow us on Twitter!