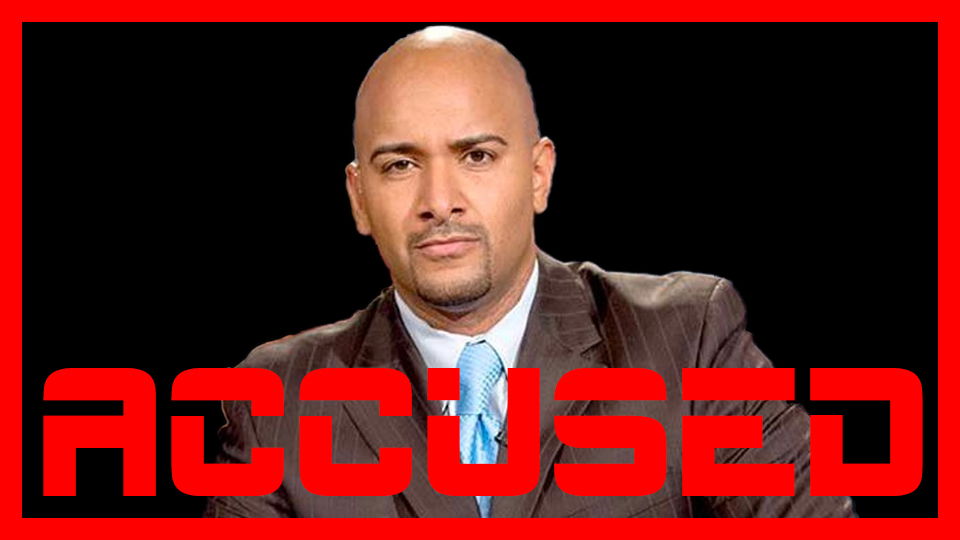 The New York Post has reported WWE announcer Jonathan Coachman is involved in a sexual harassment lawsuit filed against Coachman's former employer ESPN.
The sexual harassment and discrimination lawsuit filed by former ESPN anchor Adrienne Lawrence references incidents dating back to 2015. Coachman is one of many current and former ESPN employees accused of various degrees of sexual misconduct. The suit also accuses the sports network of failing to address her complaints.
Lawrence claims Coachman employed the "ESPN predators' playbook" by approaching her on the pretense of mentorship but actively seeking intimate encounters. She was advised by colleagues that Coachman harassed female employees at ESPN.
The suit states, "After learning that, Ms. Lawrence made an effort to communicate to Coachman that she had a boyfriend, after which she did not hear from him again."
The suit alleges Coachman also harassed former SportsCenter anchor Sara Walsh, whom he reportedly sent inappropriate photos of himself, in addition to spreading false rumors about their "relationship" to colleagues.
The full passage on Coachman reads:
125. On or around January 18, 2016, SportsCenter anchor Jonathan Coachman ("Coachman") emailed Ms. Lawrence offering to provide her with mentorship and providing his cellphone number. When he contacted her via text, he quickly turned a professional conversation into a personal matter, asking her about her musical interests. He was employing the ESPN predators' playbook. See supra at ¶ 84. Colleagues then cautioned Ms. Lawrence that Coachman was notorious for sexually harassing female employees. After learning that, Ms. Lawrence made an effort to communicate to Coachman that she had a boyfriend, after which she did not hear from him again and he made no offers of mentorship.

126. Coachman's reputation for making unwelcome sexual advances toward women and engaging in other sexually harassing behavior was not a secret. Cary Chow had warned Ms. Lawrence about him when he gave the short list of men at ESPN who were notorious for sexual harassment. Coachman had sent Walsh inappropriate photos of himself and text messages, falsely telling her colleagues that they were romantically involved and that she "wanted" him – another common practice of men at ESPN. See supra at ¶ 13. At least one young production assistant who joined ESPN just out of college had complained to Ms. Lawrence about Coachman making her feel uncomfortable by complimenting her physical appearance and making passes at her.
The supra also adds:
When Ms. Lawrence complained to Jack Obringer, Senior Coordinating Producer, Studio Production of ESPN, Inc. that she was being sexually harassed (by another individual), Obringer guessed that the harasser was 'Coachman' and indicated that his inappropriate behavior toward women was well-known to management. Nevertheless, Coachman continued to appear in ESPN commercials and on SportsCenter without discipline or accountability until he was quietly dismissed on or around April 26, 2017 via layoff.
Apart for occasional special appearances, Coachman had been mostly absent from WWE programming for ten years before returning to the announcers' table on January 29 of this year.
Coachman is the second WWE employee accused as part of the worldwide #MeToo movement, which has seen many Hollywood and television personalities' careers devastated by reports of sexual misconduct. The previous case was that of former Cruiserweight Champion Enzo Amore, who was released from his WWE contract in the wake of rape allegations.
It is important to note that Coachman himself is not being sued in the case, his name was simply mentioned as part of a larger case against ESPN.