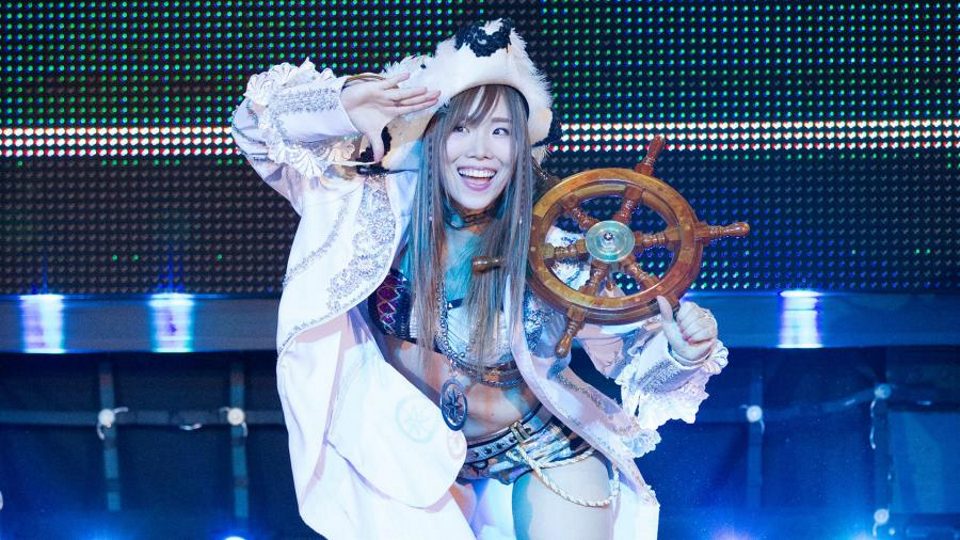 Kairi Sane is one half of the current WWE Women's Tag Team Champions, but according to Dave Meltzer, there's a good chance she might be leaving the company rather soon.
Meltzer reported on Wrestling Observer Radio that Sane's contract is up early next year, and unless she re-signs, or already has, she could be one of the next names to exit WWE and has expressed interest in doing so.
"Kairi Sane, I could definitely see her leaving. I don't know that she's gonna leave, but she's definitely expressed interest in exploring other options."
Of course, as Meltzer says, he doesn't know for sure that she's going to leave, but it's the final clause of that sentence that would suggest it is certainly a possibility.
On top of that, Bushiroad head Takaaki Kidani recently expressed interest in signing Sane and Io Shirai to Stardom when their WWE contracts expire.
There has certainly been a markup in interest in WWE wrestlers wanting out of the company. Oney Lorcan and Sin Cara are the latest names to come to light having asked for their releases lately.
As mentioned, Sane is one half of the Women's Tag Champions with Asuka as the Kabuki Warriors. Meltzer added that Asuka seems happy in the United States. Sane is also a former NXT Women's Champion.