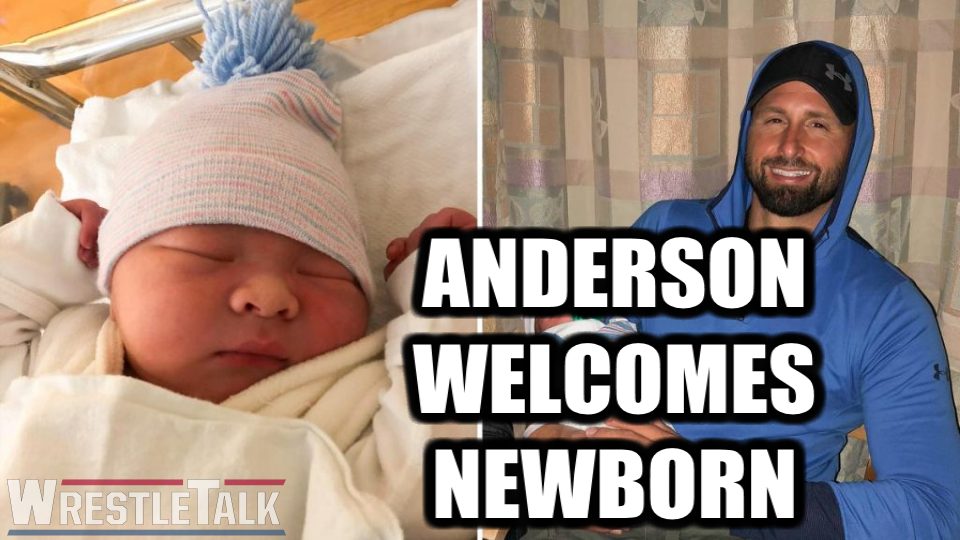 Good news everyone! WWE's Karl Anderson and his wife welcomed another son into their family. Weighing in at nine pounds, four ounces and standing 21 inches tall, Cash was born at 11:02am on August 8, 2018.
Cash joins the couple's three sons, becoming the fourth 'Good Brother.'
Several hours after the happy event, Karl tweeted about complications surrounding the birth of their newest child.
Welcome to the World Baby Boy..
Thank you for the well wishes, literally World Wide.
Doctor referred to him as a "Miracle Baby" since his umbilical was wrapped twice around his neck AND it was tied in a knot in the middle…. ?
The #GoodBrother came through!
Blessed.
Thank You pic.twitter.com/yP4jt5bUgh

— The Machine Gun AKA Chad 2 Badd (@MachineGunKA) August 9, 2018
Karl joined the WWE in 2016 with long term partner Luke Gallows. The pair debuted on the April 11 episode of Raw attacking the Usos. Since then the pair have teamed with AJ Styles and Finn Bálor.
It is expected as far as paternity leave goes, Karl will operate as Daniel Bryan did after the birth of Birdie. Namely missing one or two TV tapings and forgoing house shows for a few weeks before returning full time.
We at WrestleTalk would like to join the WWE universe in passing on our very best wishes to the Anderson family.
Related Content:
Which other WWE child would you like to see put into a program with Cash Anderson? Do you think wrestler who are new parents should be given more time off? Let us know in the comments below or on Twitter here. You can also join us on Discord to chat with Oli, Luke, the magazine team, the website writers and each other here!