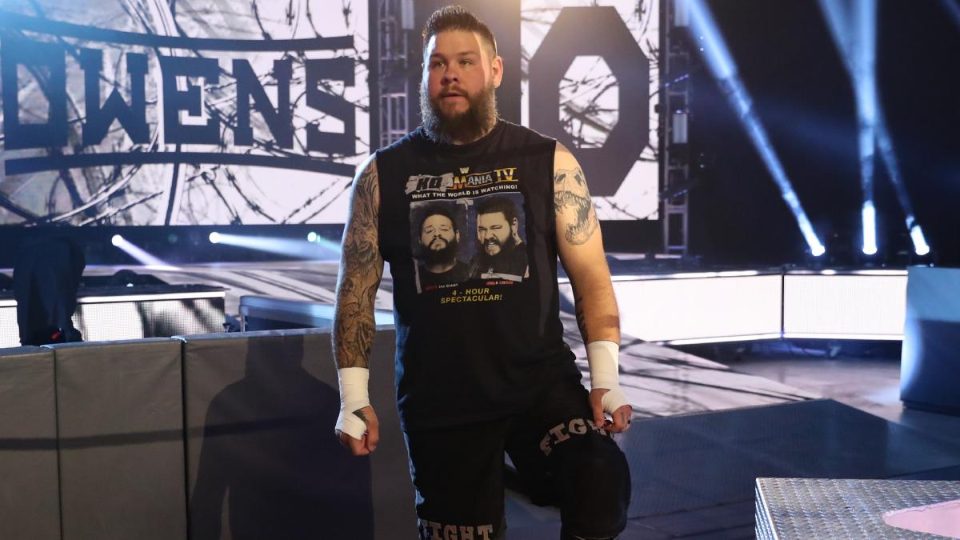 Last week on Raw, Kevin Owens was not featured on the show. It has emerged that this isn't because WWE had nothing for him, but because he asked the company to take some time to be with his family.
During the Coronavirus pandemic, we have seen former Universal Champion Roman Reigns and fellow SmackDown star Sami Zayn request some time off to be at home and not work during the pandemic, which is totally understandable.
In a rather emotional Twitter video, which you can watch by clicking here, Owens opens up about tragically losing a close family member to COVID-19, explaining why he didn't attend the TV tapings.
Owens explained that last month, his wife's grandfather unfortunately died after contracting Coronavirus. KO explained that his father had to watch the funeral over Zoom, which must have been incredibly difficult.
Let's try this. pic.twitter.com/SJXJSpNfd7

— Kevin (@FightOwensFight) June 29, 2020
Owens went on to encourage people to wear their masks and be sensible. He also said that people who chose not to wear masks shouldn't berate those who have chosen to. He said that things he has seen of that nature on social media have been 'sickening'.
At the end of the video, Owens said that people could help each other out during this unique and incredibly challenging time. He also stressed that the pandemic is not yet over, so people need to remain cautious.
WrestleTalk would like to extend its best wishes to Owens and his family for their tragic loss.