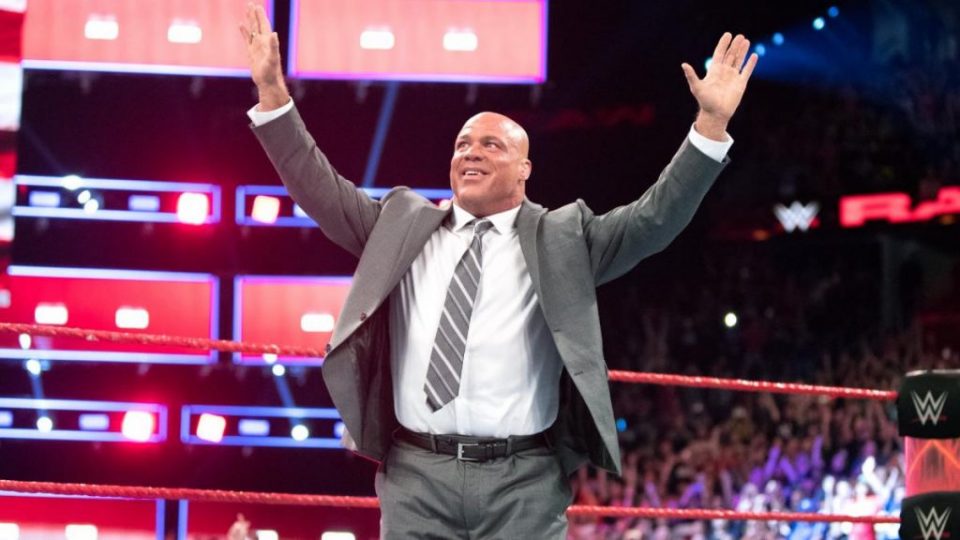 In the Summer of 2017, it was revealed, in storyline of course, that Jason Jordan was the son of the then Raw General Manager Kurt Angle.
Towards the end of 2019, Kurt Angle and his wife Giovanna flew to Bulgaria to collect their adopted son Joseph, and it seems like Joseph wants to follow in his brother's footsteps by stepping into the ring.
While speaking to Chris Van Vliet, Kurt noted that his son Joseph wants to step into a WWE ring. Kurt has promised to get him a WWE tryout if he performs well at school.
"Our adopted son Joseph wants to be [a WWE Superstar]. He's a big WWE fan wants me to get him a WWE tryout when he he gets older. I told him if he does good in school I'll get him a tryout."
Kurt noted during the interview that he wouldn't be comfortable having a son breaking into the wrestling business while he was in the ring. However, he noted that he feels different now due to the Wellness Policy.