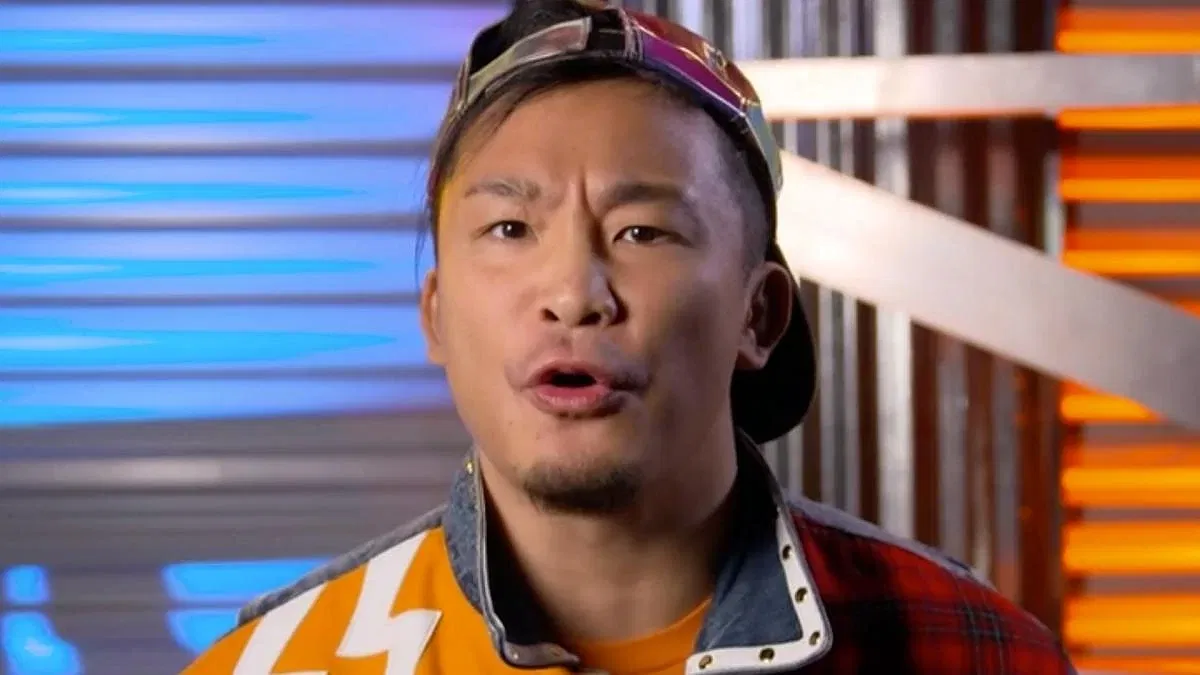 NJPW star KUSHIDA has discussed wanting to produce an all-Junior show.
KUSHIDA left WWE following his contract expiring in April after three years with the promotion.
In June, the former NXT Cruiserweight Champion returned to New Japan Pro Wrestling. He has since competed in IMPACT Wrestling and will be in action at their upcoming Emergence event on August 12.
Speaking with NJPW, the six-time IWGP Junior Heavyweight Champion discussed wanting to make an impact beyond the ring at the age of 39.
On wanting to produce something akin to the Super J-Cup events of the past, he said:
"I have an idea in my head for a kind of 'bonus track' for my career. I don't know whether it would be 3, 5, 10 years from now, but I want to produce an all junior card. One thing that still sticks in my mind was Super J-Cup in 2016. I won, as the IWGP Junior Champion, but I don't think that I was able to live up to my position at that point. It was a case where the tournament was put together by the company without the thought given to the place the (Super J-Cup) has in the hearts of wrestlers and fans. I really want another chance at doing something like that and doing it right before I retire."
KUSHIDA continued on to compare the card to the Amazon Prime series "Documental" and how comedians are invited on the show.
Making reference to the series and referencing Jushin Liger's wife being involved in scouting the 1994 Super-J Cup, he joked:
"They have this deal where the people receive an invitation card into the room to be on the show. I want to send those cards out and film these wrestlers from all sorts of places getting them. I'll get Liger to help pick out guys… or Mrs. Liger (laughs)."
Discussing his ambition and what the card could be, the NJPW star said:
"I'm not saying I want 'KUSHIDA Presents: Super J-Cup 2022' or anything. It could be a different concept entirely. You know, I've held a lot of titles, and been in a lot of rings. Just this month I'm on STRONG and IMPACT. I've been meeting a lot of other wrestlers again over the last few weeks alone. It's nice to reminisce, but having been in all of these places and having had all of these contacts, and then watching the old J-Cups really made me think that there's still a few dreams and ambitions I want to achieve."
When the interviewer mentioned how he had a sense of purpose since leaving WWE, KUSHIDA replied:
"And HHH's phone number (laughs). I wouldn't completely rule out being able to get a few good guys on loan from over there- don't ask, don't get. And you know, that's the attitude I've always had. I've never been anything but honest and straightforward all the way through my career, from Mexico to the US, to Hokkaido down to Okinawa in Japan. I'm 39, and I've been doing this 17 years. I've survived in a big man's world as a small guy, and it's all because I've had dreams in mind and worked to achieve them. That's what I want to show everyone. What I want to show kids who aren't destined to be more than 170cm and are getting set to give up on pro-sports as their careers- that there is still room and still things to achieve in this incredible business. There's still a lot I want to achieve, yet."
KUSHIDA will team with Chris Sabin to face Violent By Design on tonight's Emergence event from Chicago. It is available on IMPACT Plus.
In the same interview, the former NXT star also addressed WWE's relentless roster turnover.
If you're in the UK but didn't manage to get tickets to Clash at the Castle on September 3, WrestleTalk is hosting a watch party at The Joiner on Worship in Shoreditch, London, and we'd love for you to join us! Click here for more details.