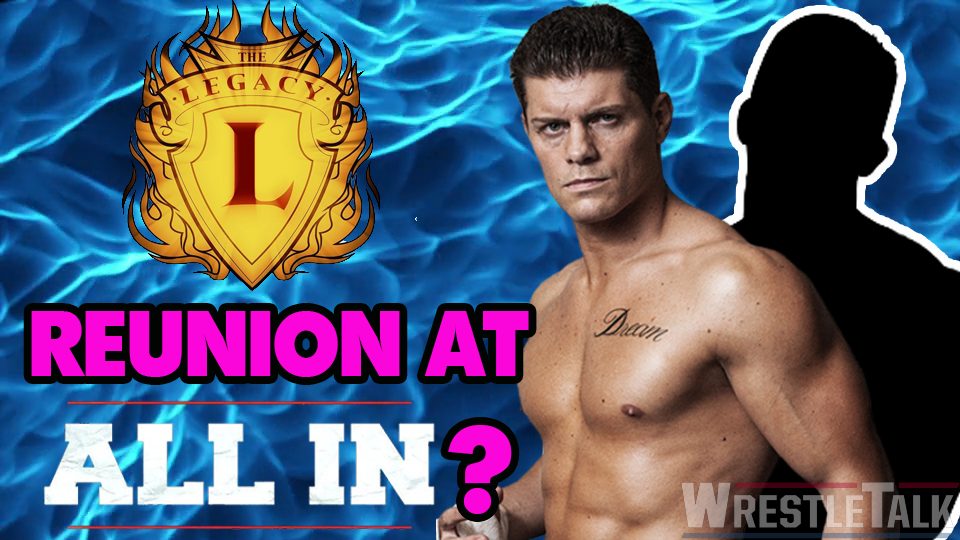 Is a Legacy reunion slated for ALL IN?
Some readers might recall the dominant heel stable, Legacy, that ran roughshod over Raw between 2008 and 2010. Cody Rhodes and Ted DiBiase Jr. were part of the bloc under the leadership of Randy Orton and feuded with the likes of D-Generation X, John Cena, Batista, and even the 'fabled' McMahon family.
https://www.youtube.com/watch?v=GsP9Re1JFfo
However, all good things must come to an end and the stable fell to in-fighting. In the years that followed, Cody moved on to new heights of personal stardom with the Bullet Club whilst DiBiase willfully moved away from professional wrestling. His absence, though, doesn't seem to have turned a blind eye to the accomplishments of his former tag-team partner.
Did someone say tailgate??? Count me "ALL IN". Where do I get tickets to @ALL_IN_2018 ? Anyone got an extra ticket? https://t.co/Wz1dY8BNVD

— Ted DiBiase Jr. (@TedDiBiase) August 1, 2018
Obviously the above tweet doesn't reveal any plans for a DiBiase in-ring return.  It's a tease. A friendly bit of banter between old cohorts.  Still, a reunion might provide longtime fans with a memorable moment. The two men standing side-by-side at ALL IN could serve to illustrate how far Cody has come since leaving the WWE.  At any rate, I'm a sucker for a good reunion.
Related Content:
Are you excited by the prospect of a Legacy Reunion?  Will DiBiase be involved with ALL IN in some way? Let us know in the comments below or on Twitter here. You can also join us on Discord to chat with Oli, Luke, the magazine team, the website writers and each other here!