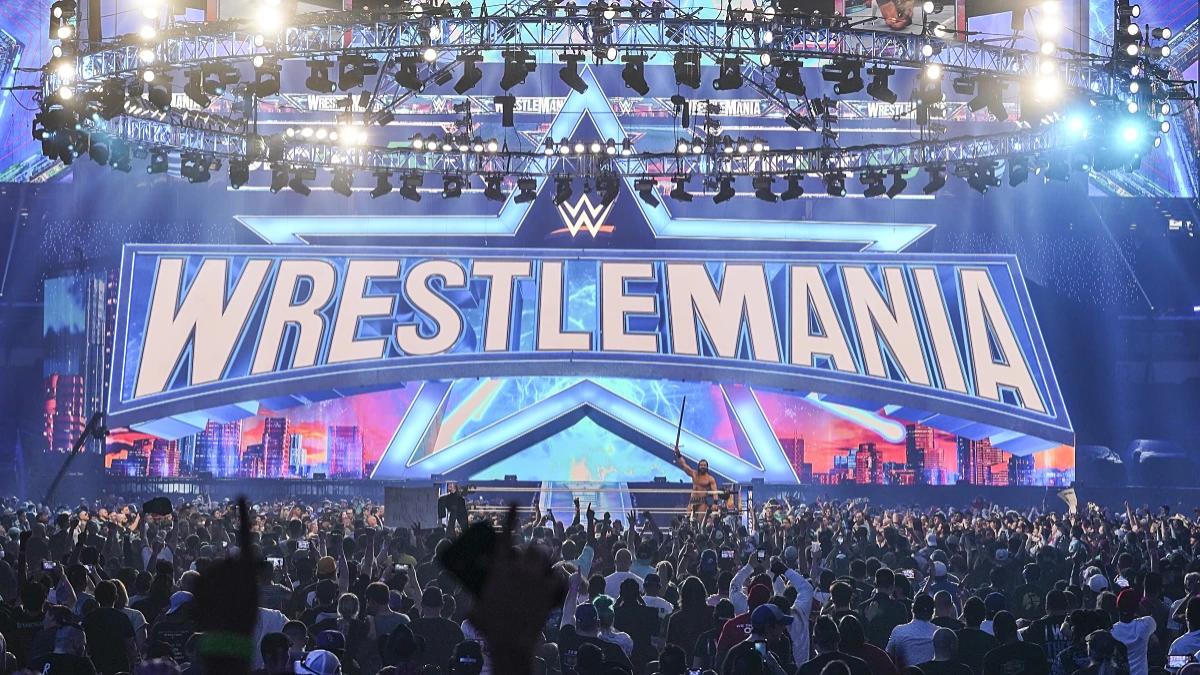 UPDATE: PWInsider reports that Marvin Jackson has filed a notice of appeal.
A major update has emerged on a lawsuit against WWE claiming injuries sustained at WrestleMania 38 in Dallas, Texas in April 2022.
On January 12, Marvin Jackson filed a lawsuit claiming he had suffered injuries in the form of hearing loss as a result of WWE's pyrotechnic displays during the event, accusing WWE of Negligence, Gross Negligence, and Strict Liability.
The suit requested a jury trial and sought over $1 million including damages, penalties, costs, expenses, prejudgment interest, and attorney fees.
However, in a major update via PWInsider, United States District Judge Mark T Pittman has ruled the lawsuit to be dismissed with prejudice.
This means Jackson will now have to enter arbitration, which is something WWE had requested in February.
WWE argued that anyone who purchased tickets to WrestleMania 38 had to check boxes to agree with terms and conditions, with one of those being to enter arbitration over any legal issues that would arise.
The ruling from Pittman decreed that Jackson was under that agreement, despite the fact it was his nephew who bought the ticket for him.
The lawsuit claimed:
"Defendant is strictly liable for Plaintiff's injuries arising from the pyrotechnic display because the use of pyrotechnics indoors constitutes an "abnormally dangerous activity" for the purposes of the common law rule that a party carrying on an abnormally dangerous activity is strictly liable for the damages caused thereby.
"Due to the proximity of the pyrotechnics to the invitees, the indoor nature of the display, and the inherent danger of pyrotechnics, the degree of risk of harm to invitees was particularly high at WrestleMania 38. The likelihood of harm associated with those risks was commensurate with the risk. Though Defendant's lack of reasonable care caused Plaintiff's injury, Plaintiff asserts that no amount of reasonable care could eliminate risk that accompanies use of indoor pyrotechnics. The damage stemming from loud blasts from pyrotechnics was exacerbated by the closed atmosphere of an indoor facility like AT&T Stadium. The harm arose from the loud sound produced by the pyrotechnic blast.
"While the use of pyrotechnic displays is commonplace on holidays at outdoor events, the use of deafening pyrotechnics in indoor facilities with echoing effects is an irregular practice and should not be considered a matter of common usage.
"Moreover, the relative value of indoor pyrotechnic displays is marginal compared to the inherent risk it puts on crowded audiences in indoor facilities. The potential for harm by burns or deafening noise cannot be outweighed by the cosmetic effects of indoor pyrotechnics."
We'll keep you posted with any further updates.
Via PWInsider
If you want to stay fully updated on all the latest wrestling news, click the red bell in the bottom right of your screen to receive notifications from WrestleTalk.com straight to your device!