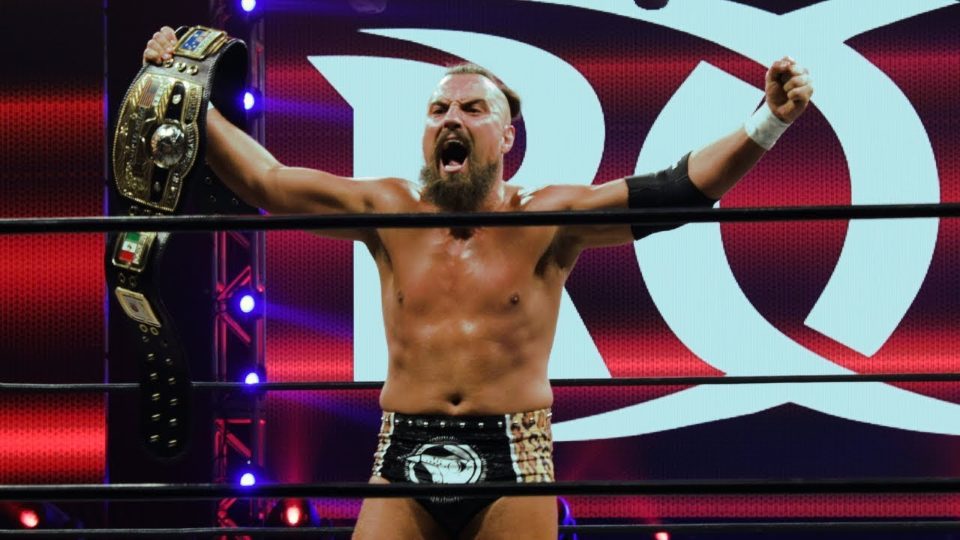 Marty Scurll is set to receive a huge pay day. The independent free agent has been given a massive offer to stay in Ring of Honor, as reported by the Wrestling Observer.
Scurll's services have been sought after by ROH, WWE and All Elite Wrestling but it remains unclear where he will end up. Needless to say, ROH is not going to simply give up. Dave Meltzer reported the following
"We had heard Scurll was being offered a better deal than the one Matt Taven signed for. We don't have it confirmed that he signed it. It's a great deal as it's basically WWE main roster money while only working maybe 40 dates per year for ROH and certain unique perks."
Matt Taven signed a very large deal to stay in ROH last year. It was supposedly bigger than any NXT contract and now Scurll's offer is reportedly even better. If money is the driving force behind his decision, it doesn't appear he needs to worry.
All Elite Wrestling has been teasing Scurll's appearance for weeks. On Being the Elite, Hangman Page was shown looking at a photo of himself and Scurll and then later Chris Jericho teased his name saying he would not wrestle someone named Marty in 2019.
Where do you want Marty Scurll to sign? Let us know on Twitter or on Discord!