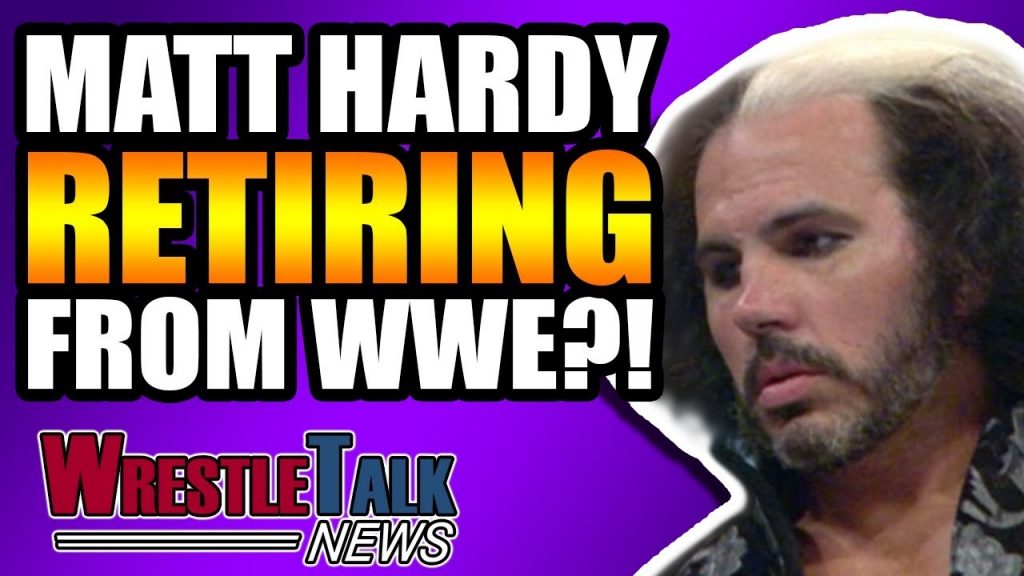 Nia Jax Shoots On Coachman Commentary
Nia Jax hasn't been properly featured on WWE TV since losing to Alexa Bliss at Extreme Rules, and her recent Instagram story post suggests it's because she's at home rehabbing an injury. Which is unfortunate not just because it means she's unable to wrestle. She also has to watch Raw from home with WWE commentary.
I feel like Coach says a lot of things, just to hear himself speak. ?

— Lina Fanene (@LinaFanene) July 31, 2018
To which Coachman himself replied:
Ouch Nia. Quite a shot. https://t.co/VVM8GSpMlK

— Jonathan Coachman (@TheCoachrules) July 31, 2018
Which Nia followed up with a simple winky face tongue out emoji! 
— Lina Fanene (@LinaFanene) July 31, 2018
Matt Hardy Teasing Retirement?
Matt Hardy's recent posts on social media, however, haven't been as playful.
After teasing the WWE version of his popular Broken gimmick since returning to the company last year, Matt finally went Woken in November 2017. Sadly, the promotion never fully embraced the gimmick, putting him in a lacklustre four month feud with Bray Wyatt, which culminated in them becoming a lacklustre tag team, even when they won the Raw tag titles.
The Deleters of Worlds lost their belts at Extreme Rules three weeks ago, and Hardy has been in a sombre mood on Twitter ever since, posting:
— MATT HARDY (@MATTHARDYBRAND) July 16, 2018
And then retweeting a WWE post about him and Bray Wyatt with the caption "DONE":
DONE. https://t.co/rFP6jjctDX

— MATT HARDY (@MATTHARDYBRAND) July 24, 2018
And now in his biggest retirement tease, Matt's tweeted:
To all that supported me in the independents & OMEGA..

To the fans of Team Xtreme..

To the Mattitude Followers..

To the OUTSPOKEN fans who brought me back in 2005..

To the people who backed me when I was REINCARNATED in pro wrestling..

To the #WOKEN Warriors..

THANK YOU. pic.twitter.com/YkEILcoZh8

— MATT HARDY (@MATTHARDYBRAND) August 1, 2018
…along with a collage of various fans he's meet throughout his career.
Matt hasn't won a match since June, losing to Curtis Axel twice and Bo Dallas once, and then the tag match at Extreme Rules, and against the Revival on this week's Raw.