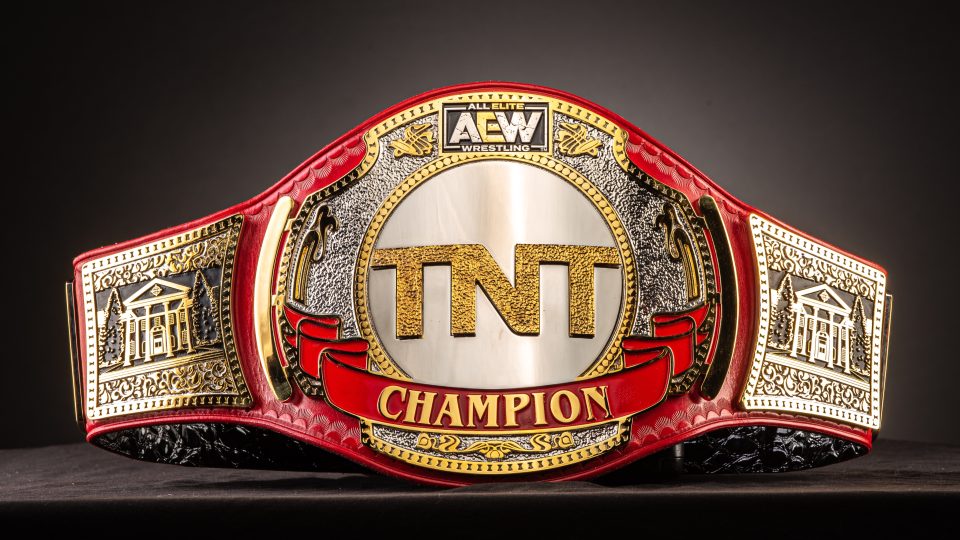 Last week, on the Brodie Lee tribute show, Tony Khan presented Brodie Lee Jr. with the TNT Championship. After the show, it was revealed the belt given to Lee Jr. would be retired.
It was later clarified that only the design would be retired, but the TNT Championship would live on. Tonight, on AEW Dynamite, Darby Allin was scheduled for a weigh-in prior to his match with Brian Cage for next week.
Darby Allin brought the new TNT Championship Title with him.
As you can see, there's not a lot of difference. The belt is black. Other than that, it appears to be mostly the exact same design. Personally, I believe the gold, silver, and red metal plays off the black background much better than the red.
Whatever the case, the new version will be on the line next week on Night Two of New Year's Smash. WrestleTalk will have live coverage of the show as always.
What do you think of the AEW re-design? Let us know in the comments on Twitter or Facebook.