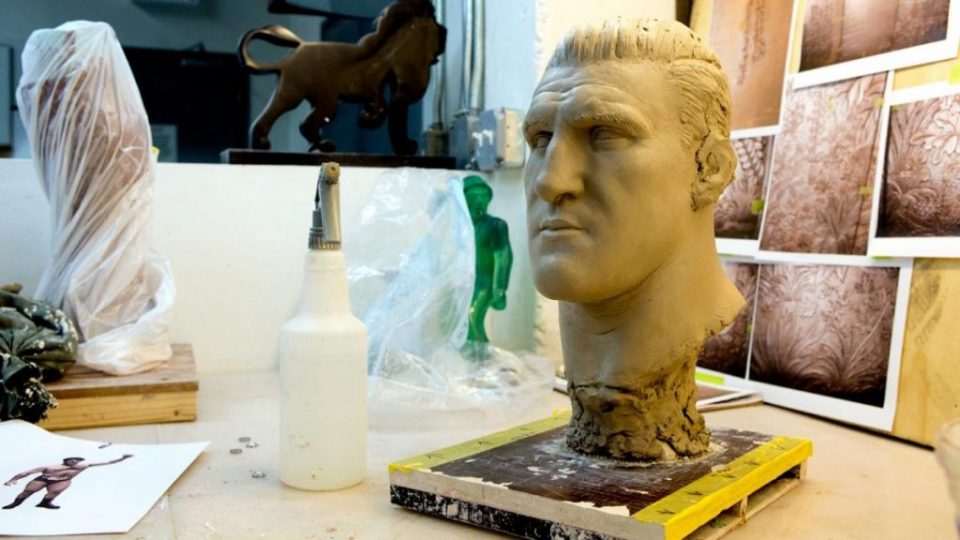 WWE will be unveiling its sixth Hall of Fame statue this evening at WrestleMania Axxess between 6 and 10pm EST.
WWE began the tradition in 2013 with an Andre the Giant statue then in following years unveiled Bruno Sammartino (2014), The Ultimate Warrior (2015), Dusty Rhodes (2016) and Ric Flair (2017). There was no statue created for last year's event.
Via its website, WWE has confirmed that Ric Flair, Sting, Ricky Steamboat and Brutus Beefcake would be in attendance for the launch of the statue.
This is pure speculation but based on the attendees we would not be surprised if the statue launched was that of Hulk Hogan. With The Hulkster back in WWE's good books and confirmed to be in attendance at 'Mania he would appear to be the favourite.
And let's face it, no matter what you think of the man and his actions/comments over the years there is no doubting that as a performer Hulk Hogan should have been the first statue that WWE created.
Stay tuned for more information on the statue reveal later tonight.