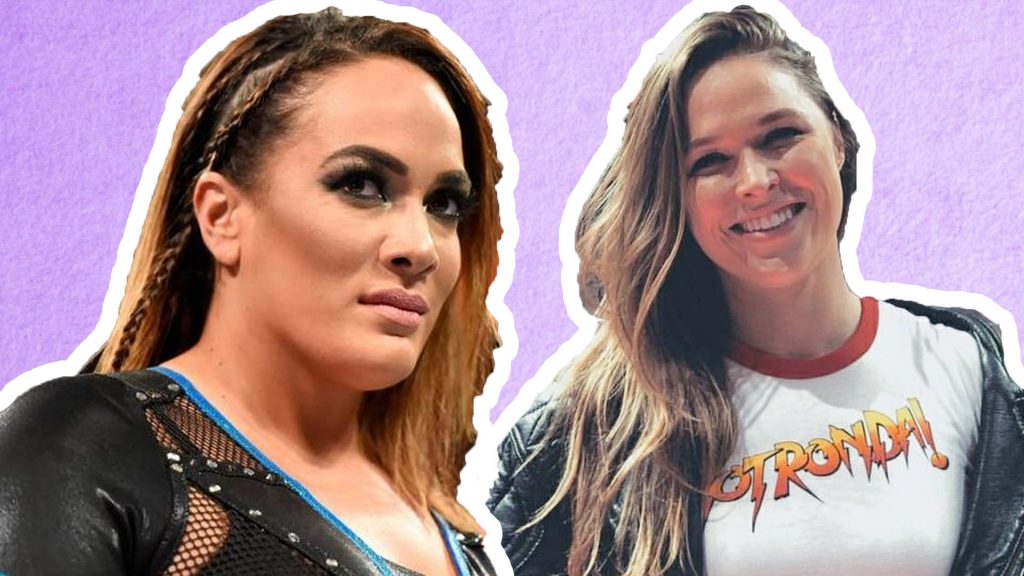 While generating huge mainstream coverage for WWE, Ronda Rousey's debut has received criticism for overshadowing Asuka's first ever women's Royal Rumble win. And not just from fans… but from WWE's current female roster too, with Nia Jax tweeting: 
Cool she's here….I guess 30 women making history can just be forgotten https://t.co/fHqMezduEH

— Lina Fanene (@LinaFanene) January 30, 2018
Jax wasn't the only one who sarcastically responded to WWE's Ronda Rousey tweets, with Nikki Bella replying to their 'candid thoughts' Rousey interview…
EXCLUSIVE: @RondaRousey offers her candid thoughts just moments after shocking the @WWEUniverse at @WWE #RoyalRumble! pic.twitter.com/Ho3HOS8jo9

— WWE (@WWE) January 29, 2018
Wonder what all the 30 other women candid thoughts were too? N #firsteverwomensroyalrumble https://t.co/42sztg2JWB

— Nikki & Brie (@BellaTwins) January 30, 2018
And in reply to Raw promoting a recap package…
UP NEXT: We relive the moment you've ALL been talking about… #RAW #RoyalRumble @RondaRousey pic.twitter.com/7K957nHFAu

— WWE (@WWE) January 30, 2018
The FIRST EVER WOMENS ROYAL RUMBLE???? N https://t.co/VvST69nEFD

— Nikki & Brie (@BellaTwins) January 30, 2018
Jax and Nikki's tweets, however, were most likely cleared by WWE first – possibly to play into future Raw or Total Divas storyline.