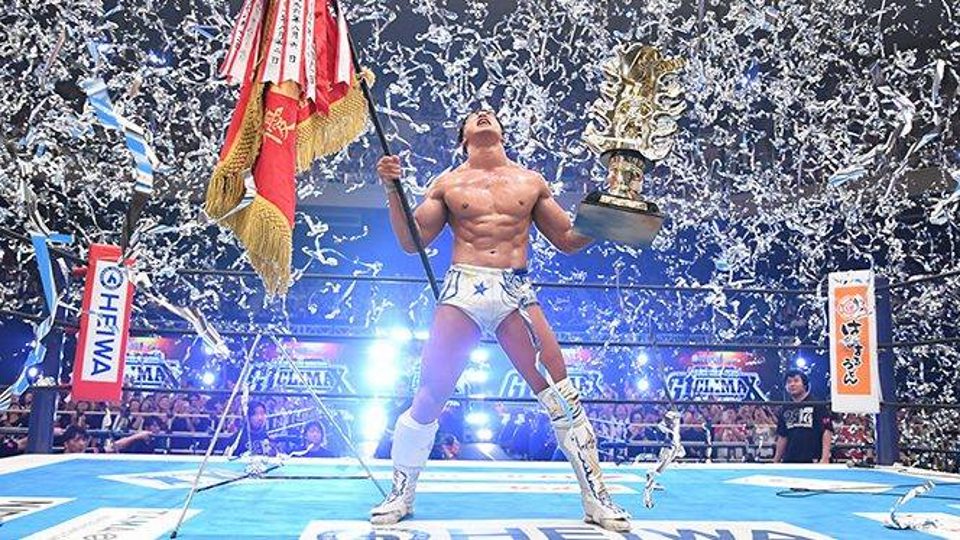 New Japan Pro-Wrestling (NJPW) has announced a number of the dates for the G1 Climax 30 tournament which will take place in the fall of this year.
The tourney will being on September 19 in Osaka. The reason it has been moved to the fall this year is because of the Olympic Games in Tokyo.
The promotion's website writes:
This year's "G1 CLIMAX 30" will start in Osaka for the second time since the opening! On September 19th (Sat) and September 20th (Sun), the fire fighting fire was to be cut off at Osaka Prefectural Gymnasium (Edion Arena Osaka).

In addition, on September 27 (Sun), the Hyogo-Kobe World Memorial Hall Tournament will return, and on October 10 (Sat), they will return to the Osaka Prefectural Gymnasium.

As previously reported, October 16 (Fri), October 17 (Saturday), and October 18 (Sun) will celebrate the climax and championship in the Ryogoku Kokugikan triple race. Other series dates will be announced as soon as they are determined.

"G1 CLIMAX 30" is a commemorative tournament celebrating 30 times in total, and will be held in the "autumn" unlike the usual years.
NJPW has also today announced its return to Madison Square Garden for the debut of a brand new event. For more details on that click here.