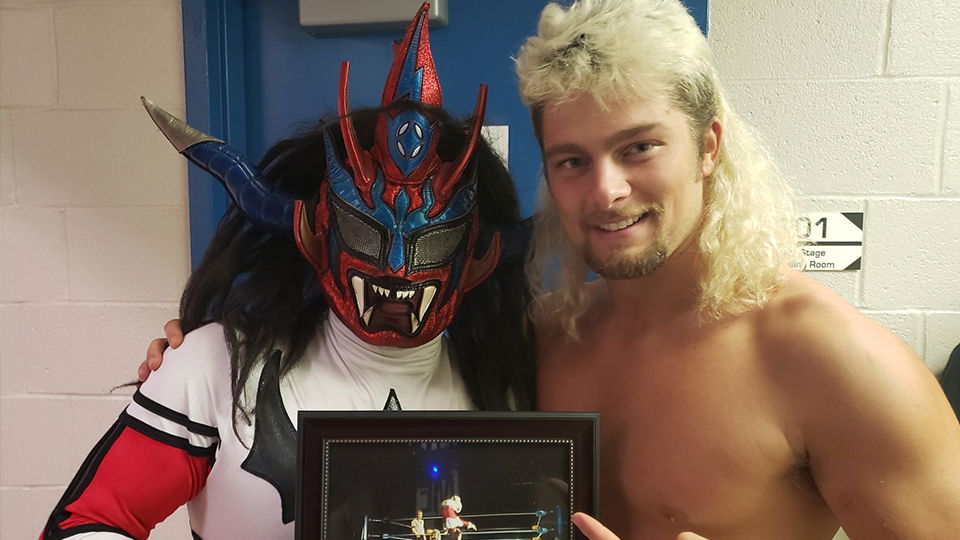 When AEW was first announced for TNT several months back, many fans immediately made the obvious comparison to the debut of WCW Monday Nitro in 1995.
For those unaware, Nitro launched in September of that year on TNT, going head to head with Raw and giving WWE real competition for the first time.
On that debut episode of Nitro, the first match of the broadcast was Jushin Liger vs. Brian Pillman. It was a well-received bout and part of a legendary long-lasting feud the duo had.
Fans with long memories suggested the first match on AEW TV should be Liger – who is still active (at least until January) – against Brian Pillman Jr., who currently wrestles in MLW and appeared at Double Or Nothing in the Casino Battle Royale.
Unfortunately that would be very difficult due to Liger's ties with New Japan and Pillman Jr.'s MLW contract. However, other independent promotions have jumped on the idea and have been keen to put the match together.
RevPro in England was apparently keen to do the match but was unable to due to Pillman Jr. being injured when Liger was on the show, so it never happened.
According to Dave Meltzer in the latest Wrestling Observer Newsletter, Pillman Jr. himself is keen to do the match, only he wants to do it in New Japan Pro Wrestling.
Pillman Jr. apparently pitched it to Rocky Romero – who is involved in booking talent, especially gaijin talent – behind the scenes in New Japan.
However, unfortunately for fans who want to see the match, Romero was said to "not seem that interested" in the proposal and thus it is unlikely the bout will occur prior to Liger's retirement on January 5.