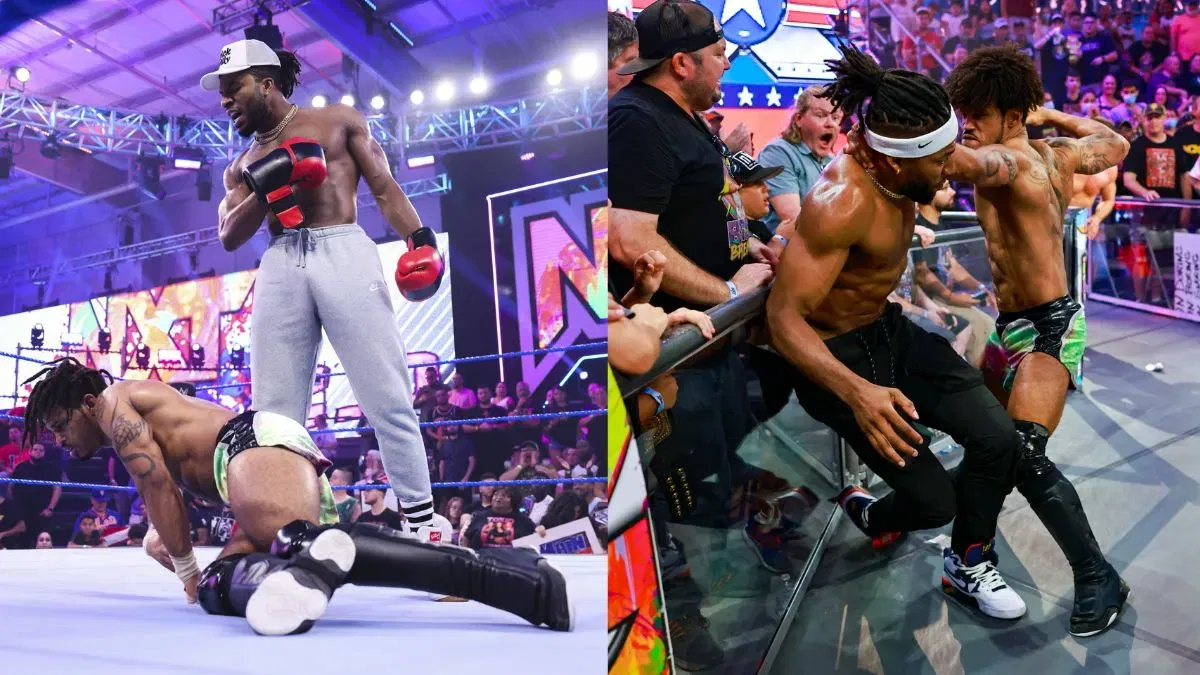 Tonight's NXT 2.0 hosted a unique match that more closely resembled a boxing bout than a wrestling affair!
On tonight's NXT 2.0, Trick Williams and Wes Lee looked to settle their boiling feud via an interesting match concept, the 'rounds match' harkening to their boxing themed feud thus far.
What is a "rounds match" in NXT 2.0 you ask? There are six, 3-minute rounds with a 20 second break in between the rounds. Falls could be won via pinfall, submission or count out but once a fall occurs, the round ends. The match ends after one NXT 2.0 star has won two falls. In the event of a disqualification or knockout, the match ends immediately.
In the first round, Wes Lee had Trick Williams down in the corner but Williams was saved by the bell!
Lee was distracted by an interfering Carmelo Hayes before turning his attention back to the ring where Trick Williams hit him with a big lariat, laying him out and picking up the first victory of the match only 60 seconds into round 2.
The third round saw no falls during the commercial break.
After the fourth round kicked off, Hayes had given back Williams one boxing glove but after a back and forth exchange and a Sunset Flip from Wes Lee to secure a pinfall, they were tied at 1-1.
In between round 4 and 5, Trick rocked Lee with a big punch which Wade Barrett on commentary commented was "a knockout" but Lee was able to get back up.
Round 5 saw a return to wrestling as there was big offense back and forth until the final moments of the round, Lee put back on his boxing glove and deliver a big blow to Williams to score the second pinfall of the match and the overall win.
You could definitely hear the referee tell Wes Lee "cover, cover, cover" at the end of an otherwise electric match.
You can keep up with all the breaking news from tonight's NXT 2.0 this and every week by following WrestleTalk on Twitter, Facebook and Instagram!
If you're in the UK but didn't manage to get tickets to Clash at the Castle on September 3, WrestleTalk is hosting a watch party at The Joiner on Worship in Shoreditch, London, and we'd love for you to join us! Click here for more details.