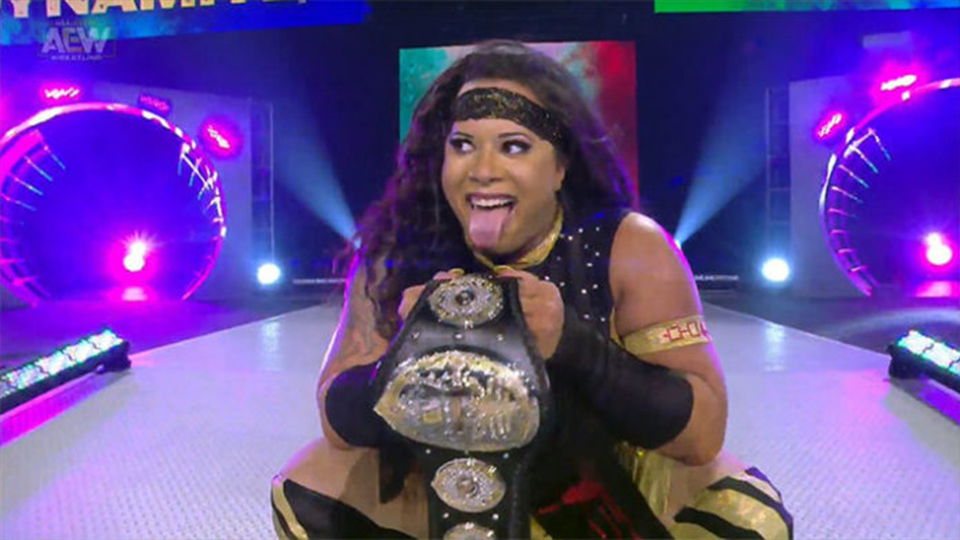 Nyla Rose recently became the AEW Women's Champion by defeating Riho. Needless to say, she is a much bigger star than she was a year ago.
Now, she has gone on a tirade about indie promoters. Apparently, indie promoters have not taken her new booking fees well. Some have reportedly claimed that she is trying to "superstar" them.
Here is the full quote, pulled from her tweets:
"I'm gonna say this as nice as I can
An open letter to no one in particular…

*AHEM*

Promoters, who are reaching out to book me now because of where I am. Don't you DARE say I'm trying to "superstar" you when I give you my fee and requirements after YEARS of BEGGING to be on your shows when I was asking less than $100, sometimes $50 or even free…..

'You coulda had a bad bitch, non-committal
Help you with your career just a little
You're 'posed to hold me down, but you're holding me back
And that's the sound of me not calling you back'

Bloop"
Rose just defeated Kris Statlander at Revolution to retain her title. She has become the focal point of the AEW women's division and has earned the increase in pay that comes with it.
What do think of this tirade from Nyla Rose? Let us know on Twitter!