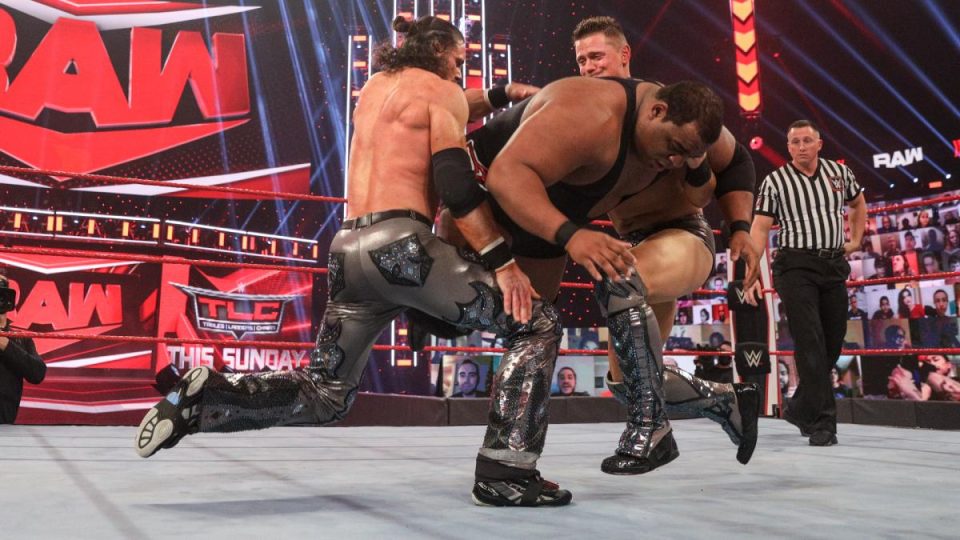 The original plan for Keith Lee on last night's episode of WWE Monday Night Raw on the USA Network has been revealed.
According to PWInsider, Keith Lee was originally going to be in a singles match against The Miz, which he also wasn't going to win.
It ended up being changed to handicap match and Lee lost to both Miz and John Morrison, which I suppose it slightly better… maybe.
The report noted that most of Raw was actually the same as what had been presented to Vince McMahon to begin with, unlike many weeks when he makes wholesale changes late in the day.
However, it was also added that a number of segments ended up running too long, which is what led to the rushed end to the show.
It's been said in recent weeks that management has been trying to crack down on segments overrunning, and they weren't happy about it happening this week.
What are your thoughts on the above story? Let us know in the comments on Twitter or Facebook.