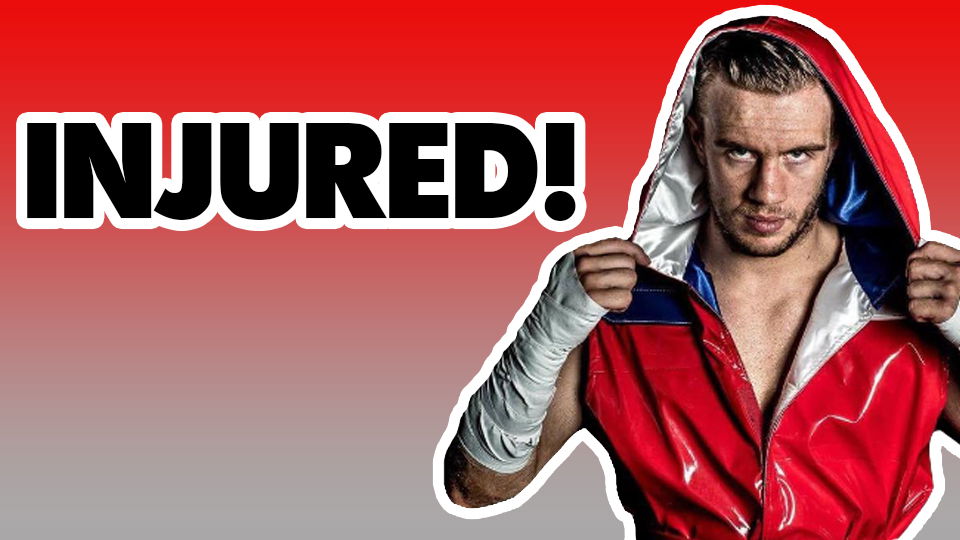 Will Ospreay could be suffering a potential neck injury, although he is awaiting further testing to establish the extent of the injury and the period that he will be unavailable for. At the very least he stated:
Hey guys I'm ok. But I might not be fit to compete for NOLA. I'll update you once I know more.

— ᵂⁱˡˡ ᴼˢᵖʳᵉᵃʸ • ウィル・オスプレイ (@WillOspreay) April 1, 2018
Unfortunately this means no WrestleMania week is likely for Ospreay, with longer potentially off if the issue becomes a nagging problem or requires surgery. Given the fact that he has been able to finish a match, walk around, return to his hotel, and tweet about the incident can only be a good thing for our expectations here.
The injury appeared to have taken place during a particularly bad bump onto his neck and upper back during his fight with Marty Scurll, a spot which saw them attempt a Spanish Fly from the apron; Ospreay's leg was caught in the rope and caused him to under rotate meaning he landed on his neck with the weight of both himself and Scurll on top of him. This occurred at the April 1st New Japan Pro Wrestling show. However, PWinsider stated that sources from around the UK Wrestling scene believe it to be a neck injury he is dealing with – so there is potential that he was having issues before the incident at today's show. Currently the outlook for Ospreay's recovery is unclear, but we wish him a speedy recovery, and will update you when more news becomes available.
Although we advise viewer caution, due to the nature of the injury that Ospreay received being so visible, I recommend you watch the match when it becomes available as it is a great showcase of both Marty Scurll and Will Ospreay.
Back at my hotel now. Time can only tell. Thanks for the messages, can't help but tell you how much I love you guys.

P.S I could really do without the whole "I told you so" or "This is why" ? pic.twitter.com/kAPqmJCFFR

— ᵂⁱˡˡ ᴼˢᵖʳᵉᵃʸ • ウィル・オスプレイ (@WillOspreay) April 1, 2018