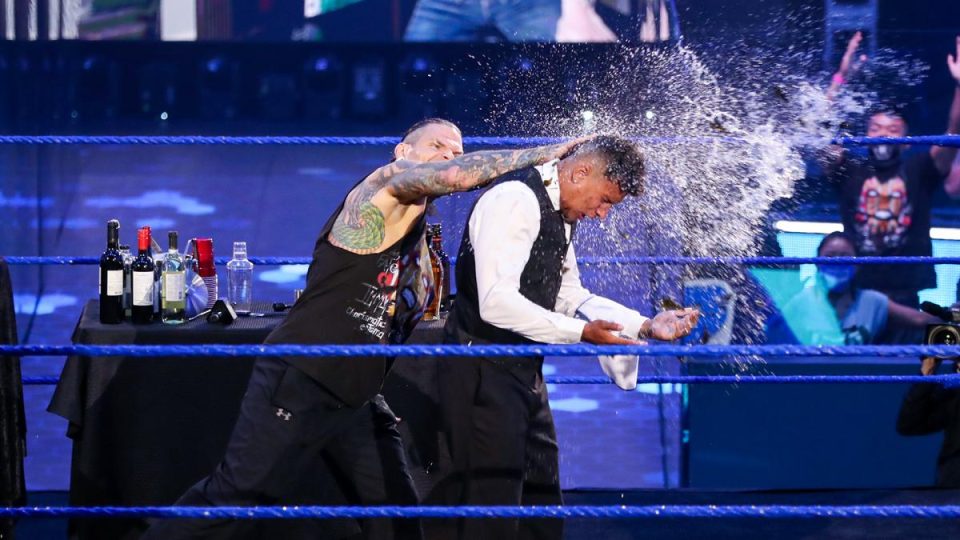 Last night's episode of WWE Friday Night SmackDown drew the show's lowest overnight viewership since debuting on the network last October.
As per Showbuzz Daily, the show drew an average of 1.777 million overnight viewers, which is quite the decrease from last week's 2.174 million. Last week's episode was largely a tribute to the Undertaker, including a replay of the whole boneyard match from WrestleMania.
The first hour this week averaged 1.797 million, which then dropped to 1.756 million for the second hour. The show did come in at joint #2 for the night in the 18-49 demographic.
The previous record low viewership for SmackDown on FOX was 1.919 million on May 1, so it's quite the drop from that too.
Advertised prior to the show were a Matt Riddle interview, Sheamus' 'toast to Jeff Hardy' segment, and AJ Styles defending the Intercontinental Title against Drew Gulak.
Do bear in mind that these are just the overnight numbers and the final viewership figures will be out on Monday.