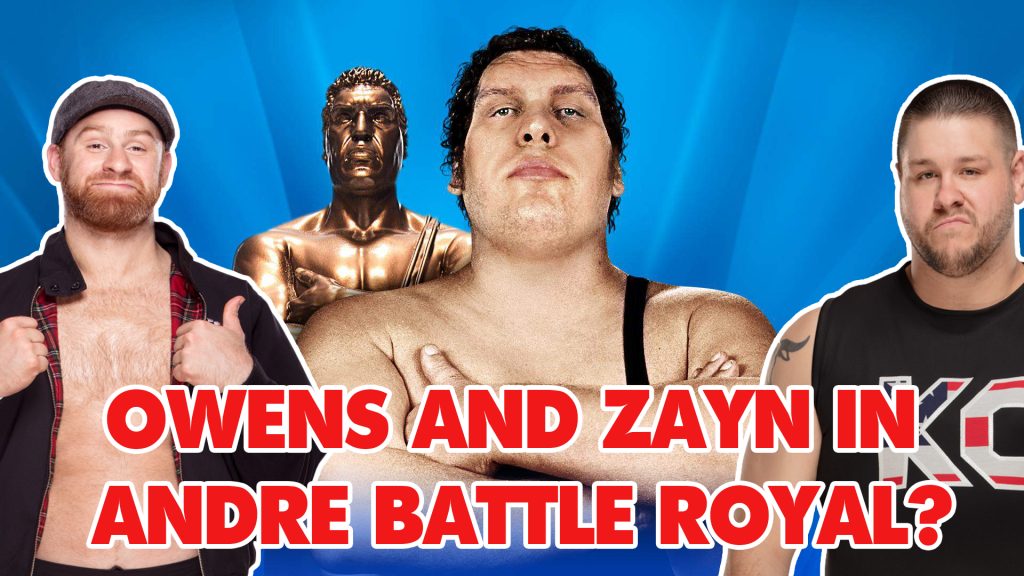 Kevin Owens, former NXT Champion, former United States Champions, former Universal Champion, and one of the biggest talents the company has.
Sami Zayn, former NXT Champion, and one of , if not the most under-utilized members of any roster in WWE.
So, with all that in mind, you would expect to see them both in big matches at WWE's biggest show of the year, WrestleMania.
Ah, but you see you're forgetting something important: WWE don't care what you want to see.
The latest rumor, according to Dave Meltzer's latest Wrestling Observer Newsletter, is that Owens and Zayn are currently set to compete in the Andre the Giant Memorial Battle Royal. What a total waste.
WWE have plenty of lower card talent they can throw into that match, and as we know, winning it has absolutely no influence on your career. Look at last year's winner, Mojo Rawley, what a year he's had . . . oh.
Big Dave does acknowledge that a potential Zayn vs. Owens match has been teased, particularly on this week's SmackDown Live, but even that's not all that exciting anymore, given we've seen the match so often.
Wrote Meltzer:
"On the SmackDown side, the idea of Kevin Owens vs. Sami Zayn has been teased, and was strongly teased this week, but nothing has been more teased than Shane McMahon vs. Daniel Bryan. Bryan wasn't even on the SmackDown show this week nor talked about in any meaningful fashion. If there is anything from that, one would think it would be Shane in the ring with a partner against Owens & Zayn, as Bryan's representatives, given Shane vs. Bryan would need a clearance of Bryan to happen. However, the current plans have Owens and Zayn in the Andre the Giant Battle Royal."
If that is the case, one would almost think that Owens and Zayn are being punished for something. If Jinder Mahal is on the main card and Owens and Zayn aren't, I'll cry. A lot.