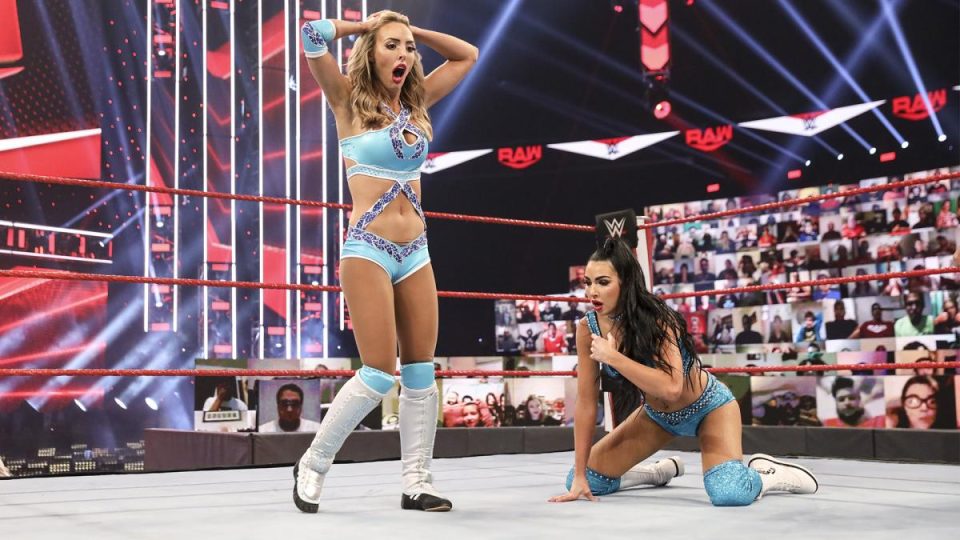 Many fans were confused by WWE's sudden decision to break up the IIconics back in August of last year, as the duo of Billie Kay and Peyton Royce were defeated by the Riott Squad in a match where the losers were forced t0 disband.
Peyton Royce (Cassie Lee) recently spoke with Chris Van Vliet, where she revealed that she believes it was her fault that the IIconics were broken up, as she told Vince McMahon that she wanted an opportunity to be a singles star.
Cassie said:
"I don't know if I've actually told anyone this. I hope Jess (Billie Kay) isn't upset with me saying this. I wanted to go singles. There were things that I wanted to tick off my bucket list as a singles competitor. I vocalized that to Jess in January of last year. I didn't do anything about it. I didn't go and try to get us broken up or anything. This was in the PC era and Jess was out for a week and I had this random singles match, I don't even remember who is was again, and Vince loved it. He said to me, 'you're so good. What are we doing?' I said, 'If it's possible in the future plans, I'm not saying right now, but in the future, I would like to see what I can do on my own.' I'm so comfortable with Jess, I feel like we can conquer the world together, but I wanted to see what I could do for myself. So many people were like, 'It was so stupid for them to break you up. Why did they break you up? You were so good together.' I was like, I feel like it's my fault because I wanted to push myself and see what I was capable of. Then, I don't know, that might have been the worst decision I ever made because nothing ever happened."
Cassie then went on to team with Lacey Evans rather than go on a singles run, which she is curious behind the reason for. She said:
"I'd love to be a fly on the wall in one of the meetings. I don't know if I did something wrong. I don't know if that was the case or if they just decided to go in a different direction. I'm never going to know that, but I am curious."
Peyton Royce and Billie Kay were both released from WWE in April of this year.
Transcription via Fightful
To make sure you stay updated with all the latest wrestling news, add WrestleTalk.com to your Google Discover feed and follow us on Twitter!