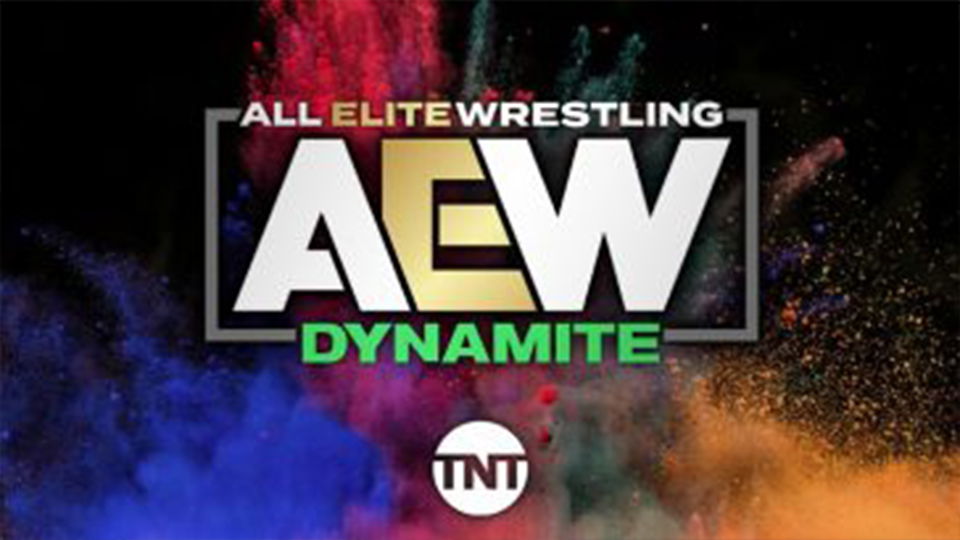 As the show goes off the air, AEW announced a HUGE match for Fyter Fest. It is a match many fans never knew they wanted until a certain someone walked their way into a camera shot a few weeks ago.
Tonight, it became official. Orange Cassidy will be taking on Chris Jericho at Fyter Fest. The match announcement came as AEW was going off the air.
As announced a few minutes ago in the closing moments of #AEWDynamite, coming up at Fyter Fest, a 2 night event on Dynamite available free to all with access to TNT at 8pm ET/7pm CT on Wednesday July 1 + Wednesday July 8, it'll be @orangecassidy vs. Chris Jericho! Thank you fans! pic.twitter.com/UEXcjXOysw

— Tony Khan (@TonyKhan) June 18, 2020
Cassidy had been dressed as a cameraman and tripped Sammy Guevara to give the Best Friends the win over Sammy and Chris Jericho. Cassidy slowly walked into the ring and revealed himself.
He then laid out Chris Jericho. Cassidy and The Best Friends hugged to end the show as the camera cut off.
When Cassidy first came to AEW many folks weren't sure how his character would translate. He has been a revelation. AEW has made a few mistakes along the way, but the handling of Cassidy hasn't been one of them. They have somehow found a way to strike a balance between his absurd nonchalant character and the underdog babyface when he fires up.
The crazy thing is: This is 2% power from @orangecassidy, lets hope @IAmJericho is ready for Cassidy at #FyterFest as it was made official by @TonyKhan! pic.twitter.com/ouu4sFgUjw

— All Elite Wrestling (@AEW) June 18, 2020
Speaking of striking a good balance. Chris Jericho has found a unique blend of comedy and serious in his new character. However AEW chooses to present this match it could be a match of the year.
On the other hand, they could go too far and it could be a mess. Based on the fact that everything Jericho and Cassidy have touched in AEW so far has been gold, this could be fantastic, as well.