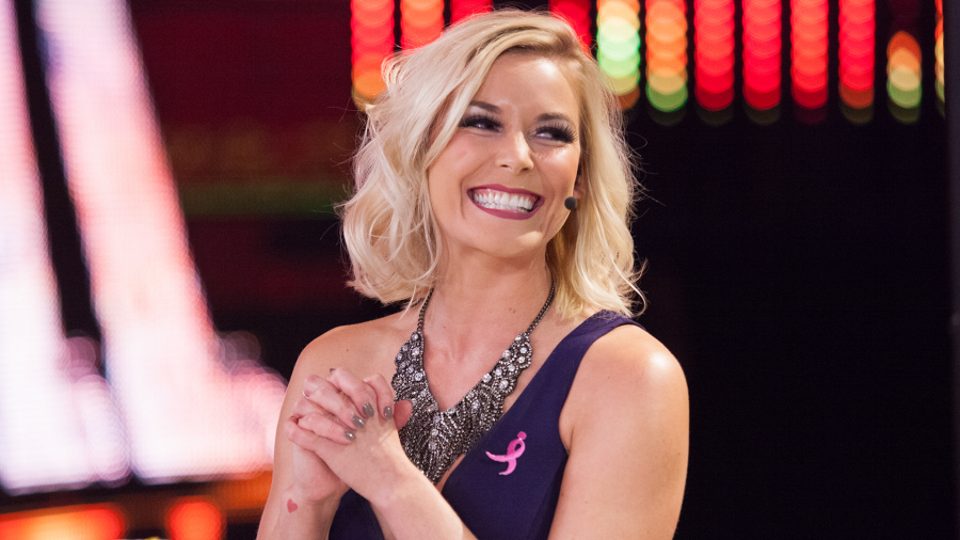 Renee Young, who only left WWE last weekend following the SummerSlam pay-per-view event, has taken to social media to declare that a SmackDown star is the "present and future" of the company.
Taking to Twitter last night, Renee Young (going by Renee Paquette following her WWE departure), claimed that former Intercontinental Champion is the "past and present" of the company:
Guys, @WWEBigE is the present and the future. Listen to this man. If you've not seen him on Talking Smack this week- do yourselves a favor and give it a watch/ listen. Thanks for having these conversations.
Several weeks ago, Kofi Kingston announced that he'd be out of in-ring action for six weeks with an injury. Since then, WWE has had Big E go on somewhat of a singles run on SmackDown, picking up wins over Sheamus and The Miz.
In was announced during yesterday's episode of Talking Smack that Big E will go one-on-one with Sheamus tonight at Payback. The match will give Big E another chance to pick up a win over the former WWE Champion.
Speaking of Talking Smack, the last two episodes have seen Big E join hosts The Miz and Kayla Braxton on the show. During his two guest appearances, Big E spoke candidly about Kofi Kingston's struggles in WWE, and the argument that he needs to be more serious to be in the main event of WWE shows.