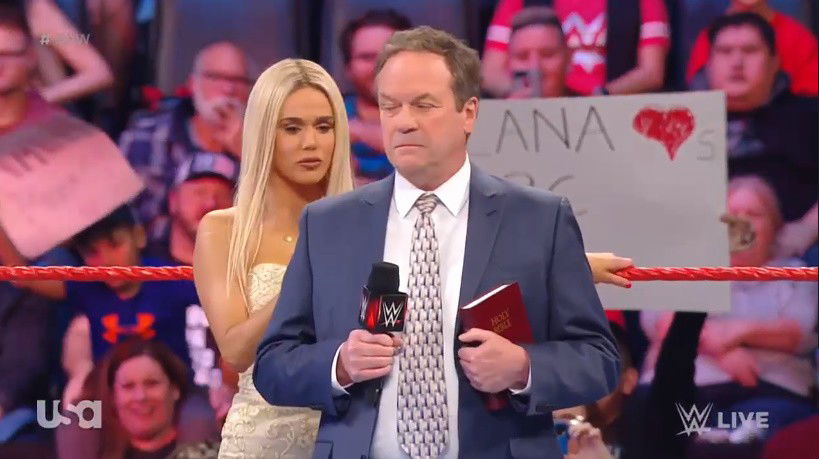 Okay but why?
Those of you who watched Raw or read yesterday's report will know that there appeared to be a major botch on the show, when the wedding officiant for the Bobbly Lashley & Lana segment appeared to be mistaken for a fan and was subsequently tackled by security as he got into the ring.
But apparently it was all a master plan! Those dastardly writers at WWE HQ planned the whole thing and I'm typing this sentence while trying to figure out what the point would be…
Rick Malone, the actor who played the officiant, spoke about the incident after the show.
"In my defense, I was only trying to do my job and officiate the 'Bobby Lashley and Lana Wedding' tonight but security wouldn't let me into the ring so I had no other choice but to dive in headfirst! Oh, that didn't end so well! Obviously not my best camera angle!"
According to a source close to Ryan Satin, WWE Backstage's resident reporter, the whole thing was scripted because, erm, well I'lll let you guys figure that one out.
According to Loose Lips Backstage, a Reddit user with a good record of reporting backstage news, this was the stage direction:
"IN-ARENA: An Unidentified Man (The Wedding Official) is attempting to get in the ring when he is confronted by security."
What a way to flesh out this storyline. It was a really pivotal moment for us all.