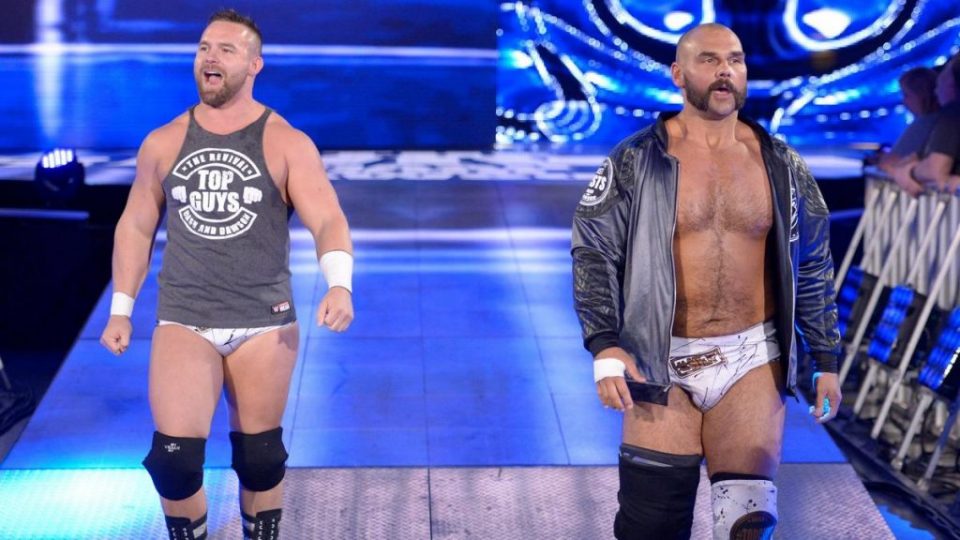 There are few things that are certain in the world of wrestling, but for the majority of 2019, we were certain that once their contracts were up, Scott Dawson and Dash Wilder of the Revival would leave WWE for pastures new.
After all, the pair requested their release at the start of 2019, and have frequently teased matches with teams from other promotions on Twitter.
However, according to Tom Colohue, who has a decent record of reporting backstage rumours, WWE officials are currently "very confident" that the tag team will now re-sign with the company before their deals run out.
According to Fightful, Scott Dawson's deal will expire in May, and Dash Wilder, who had time added to his contract due to injury, will be free to leave at some point in June.
The belief at the start of the year was that WWE wasn't letting the pair go because of the fear they would simply jump straight across to AEW, but apparently that is no longer the case.
Wilder posted the following on Twitter at the start of 2020.
2017 was a wash.

2018 we got our groove back.

2019 we took control back.

2020 we change everything.

— Dash (@DashWilderWWE) January 1, 2020
What they're changing is not yet clear, but it will likely become clear whether they intend to stay on with WWE in the coming weeks.