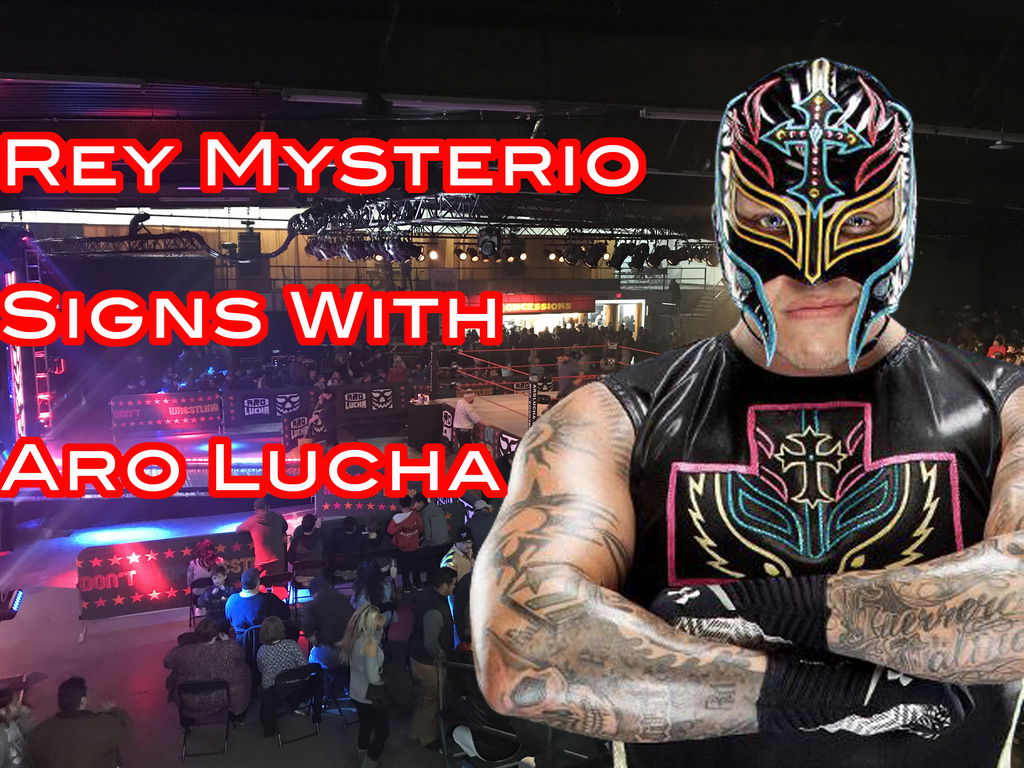 If you thought Rey Mysterio's shocking and well-received surprise return for this year's Royal Rumble was the start of new era for insanely popular luchador, you're right… just not within the WWE.
When the rumors of Mysterio's return to the ring began surfacing recently it was never a sure thing that it would be within the WWE. While they were in talks with Mysterio, hence his Royal Rumble appearance, Mysterio was also courting other offers from rival promotions like Impact and Ring of Honor. He even signed up for a match at New Japan Pro Wrestling's next show stateside on Strong Style Evolved.
Although WWE would be the most high profile spot for Mysterio, his desire to work a reduced schedule coupled with the alleged continued acrimony between WWE and Mysterio's friend and manager Konnan effectively shut that door.
But when a door shuts, a window opens… in Nashville.
Not content with just performing, Mysterio is now also a co-owner of the new wrestling promotion, Aro Lucha. The upstart promotion will begin filming its first season in the coming months in a manner similar to how Lucha Underground handles their television schedule. As the name implies, Aro Lucha will focus on the high-flying adrenaline-cranked luchador style of wrestling. Mysterio was quoted in the Tennessean saying:
"I think what we are doing with Aro Lucha being fan-owned is revolutionary. We are giving the fans something they have never had before, a voice and a chance to get in on the action."
The company was also created and owned by Ron and Don Harris, formerly of Impact (during its TNA days) and as the bald motorcycle aficionados, Chainz and 8-Ball, during WWE's Attitude era; just don't ask us which was which. Not to be left out, veteran wrestler and Mysterio BFF, Konnan, is also a co-owner and head of the creative department for the new promotion.
What may prove Aro Lucha's most innovating, and potentially risky, concept is a crowdfunding approach. According to Jason Brown, yet another co-owner, fans that pay into the promotion will be able to turn their investments into a minority stake in the company.
Aro Lucha's debut show at the Nashville Fairgrounds, where the pilot episode was filmed, sold out. While their stop in Texas only drew 600 tickets over two days, the word seems to be spreading quickly with the following weekend seeing the promotion turnover 1,500 tickets to more sellout crowds.
Mysterio and the rest of the co-owners of Aro Lucha should be commended for their ambitious and daring venture, but it should be noted that they have yet to find a network on which to air their performances. While a niche startup wrestling promotion may be a hard sell to notoriously cautious television executives, Brown has been quoted as saying that they are willing to run the risk of taking out television advertising afforded from the depths of their own pockets in order to get the promotion off the ground.