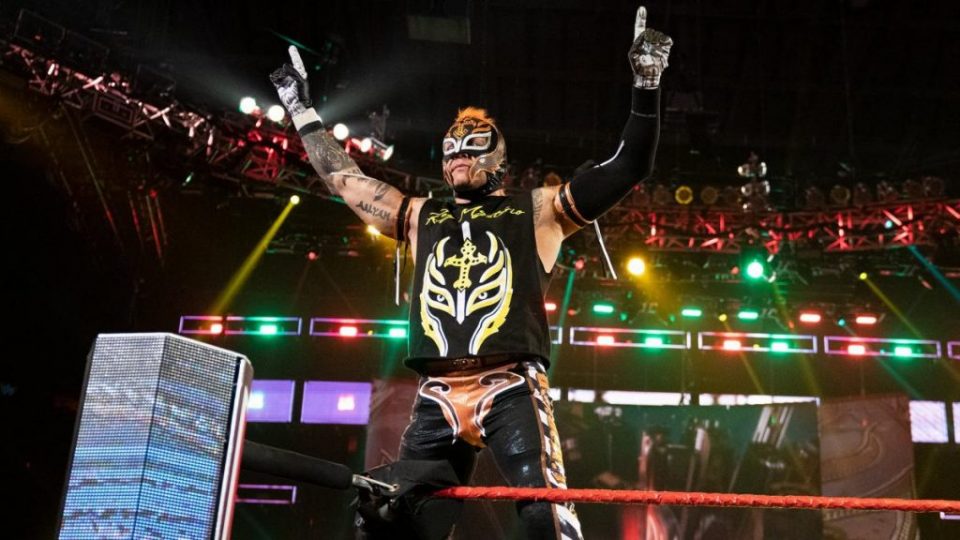 Since Rey Mysterio returned to WWE in October 2018, he has been used as little more than a veteran to help get younger guys over.
A very brief stint with the United States Championship notwithstanding, Rey has had very little of note to do, and his highlights are limited to some good matches with Andrade.
Dave Meltzer spoke about WWE's misuse of Mysterio, who, despite being 44 years old, is still one of the greatest wrestlers on the planet.
Meltzer thinks there is a real risk that Rey will see out his contract until next October an immediately jump ship to AEW if things don't improve.
"I mean if they're gonna treat him like this they'll die if he goes to AEW. I mean he'll go there in a heartbeat and they won't abuse him there because those guys love him. So it's kinda like, what are you doing?"
Rey is one of WWE's most valuable stars given his history in the company and his merchandise sales, so you'd think that any sniff of Rey jumping ship will be quickly stifled with a big m0ney offer and a sudden title shot.