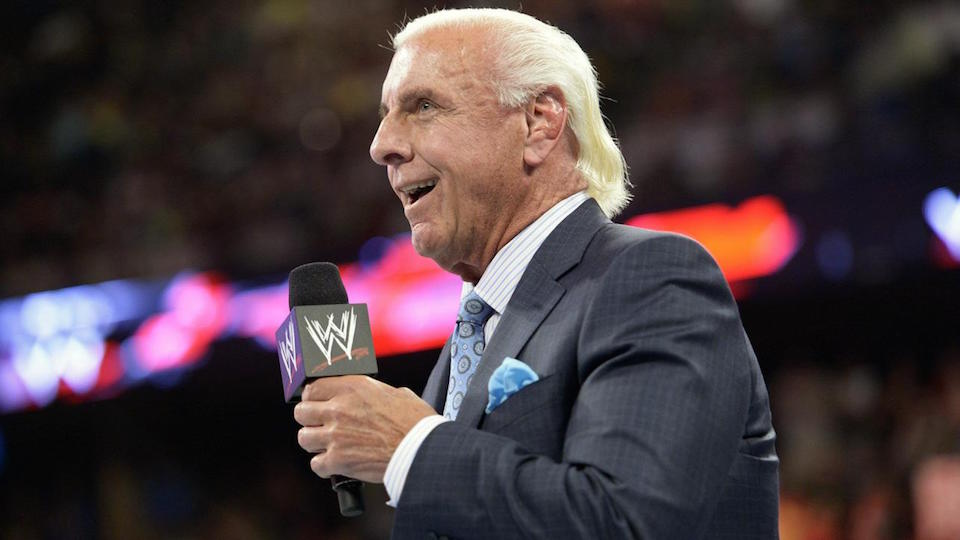 It was reported last week that Ric Flair was threatening WWE with legal action over the use of Becky Lynch's "The Man" nickname; a nickname he believes belongs to him.
He has said in an interview with TMZ that he has no beef with Becky Lynch at all, and also that Charlotte Flair is pretty upset with him for starting the legal battle.
"Here's the deal: I love Becky Lynch and no one has supported the women's division more than me as an outsider. As a matter of fact, I've told the guys, and I would have texted Becky last night and Sasha but I'm sure Becky – I don't know what the WWE's spin has been to her, they stole it last night. It's funny, my daughter is so mad at me cause I filed not even understanding it's not with Becky. I have no beef with Becky."
Despite all of this, PWInsider is reporting that Ric Flair will be at this week's SmackDown Live tapings as he is taking part in a Q&A session with his daughter on Cricket Wireless, one of WWE's sponsors.
Join us here on 9/17 for a LIVE Twitter Q&A with @RicFlairNatrBoy & @MsCharlotteWWE! What do you want to ask the father-daughter duo? Tweet us using #AskTheFlairs. pic.twitter.com/shSpREmQnj

— Cricket Wireless (@Cricketnation) September 13, 2019
So, start thinking of some questions. Woo.