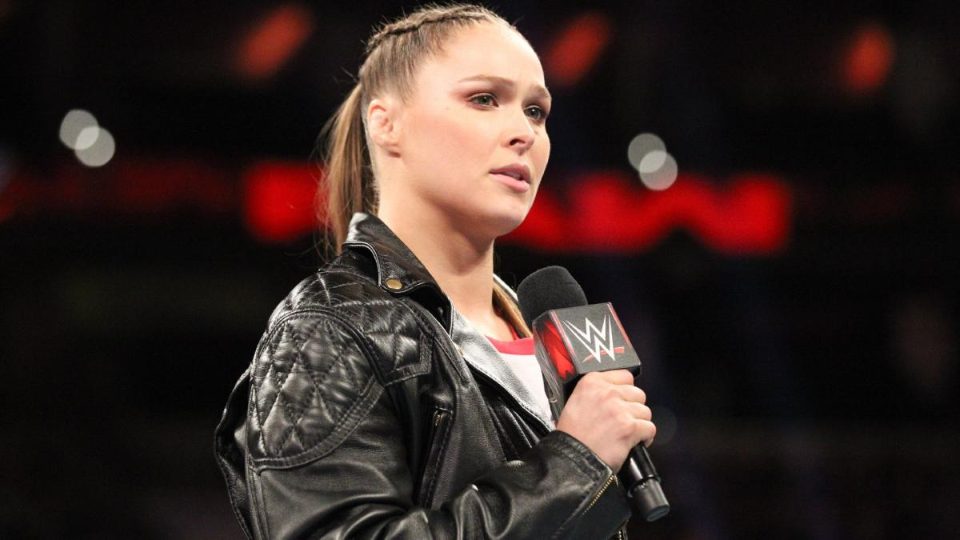 Former UFC and Raw Women's Champion Ronda Rousey has been out of WWE since WrestleMania 35, where she dropped her belt to Becky Lynch in her first loss for WWE.
It has been speculated several times since that she could be on her way back to the company, but the longer time has gone on, the more unlikely this return has seemed.
Speaking to Big Wignall of GiveMeSport, WWE Chief Brand Officer Stephanie McMahon confirmed that WWE will be bringing Ronda back into the company.
"Ronda [Rousey] will definitely be back, that is the plan – but, as of now, I'm not sure where and when," she said.
Ronda has appeared on Total Divas over the past year, where she discussed plans to start a family with husband Travis Browne, but as far as we are aware, Ronda is not currently pregnant.
She stated on the Total Divas finale that she was in "no rush" to return, and that she needed to "figure out a different way" of balancing WWE and family.
The rumour is that Ronda will be having a singles match with Becky Lynch at WrestleMania 36, but how long before that she returns is another question.
She is the current favourite to win the women's Royal Rumble match according to leading betting sites, and winning the match would allow her to set up a rematch with Lynch.
Stay tuned for more on Rousey's return.