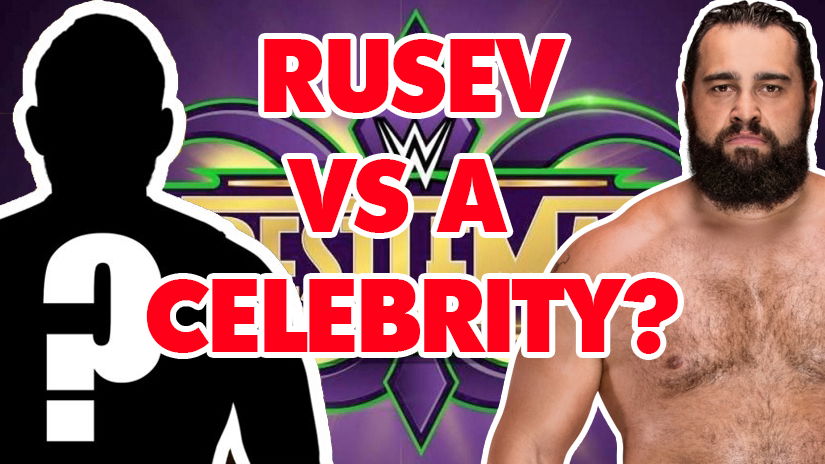 Over the long and illustrious tenure of WWE, many celebrity acts have passed through their doors and even made it into WWE Hall of Fame. This year's announced participant is musician Kid Rock, which you can read about here.
Every now and then, however, some of these chosen few decide it's a good idea to pick a fight with one of the company heels, you know, the people who – in the storyline – actually fight for a living.
More often than not, these so-called "matches" amount to harmless fun for the audience and can even bring about new business opportunities further down the line. This was most notable in the Cody Rhodes – then Stardust – vs. Arrow star Stephen Amell feud, which lead to Rhodes making a guest appearance on the popular DC superhero show as well as Amell becoming an honorary member of the Bullet Club.
But now they've crossed the line.
Everyone's favorite heel took to Twitter yesterday, in what appears to be a WWE attempt to drum up a new "celebrity match" for WrestleMania 34, demanding a fight from anyone who thinks they've got what it takes… or more accurately, anyone who thinks they stand a chance of getting cheered when Rusev is in the ring.
I need a celebrity to fight me at #WrestleMania34 ! #RusevDay

— Miro (@ToBeMiro) March 14, 2018
I can see it now…
Come one, come all to see the 'Lion of Bulgaria' take on 'insert trendy celebrity name here' at the 'Greatest Show on Earth'!
Except this isn't the circus, it's WrestleMania and WWE are definitely going to feed the most over talent in the company to an actor who probably plays some form of action star on television. What's worse is that they'll think this is a good idea.
RusevDay Vs Celebrity #RusevDayVsCelebrity

— Miro (@ToBeMiro) March 14, 2018
If they do manage to get the right type of star, however, possibly someone who actively plays villainous characters and could play up to that aspect, WWE could book Rusev as the true babyface he is and have him squash the smarmy celeb. It would certainly be a change from the norm and would provide a huge entertainment factor for the 'Show of Shows' that WWE consciously caters to their most casual fans.
Guys, I've changed my mind, I'm sold! Happy Rusev Day!