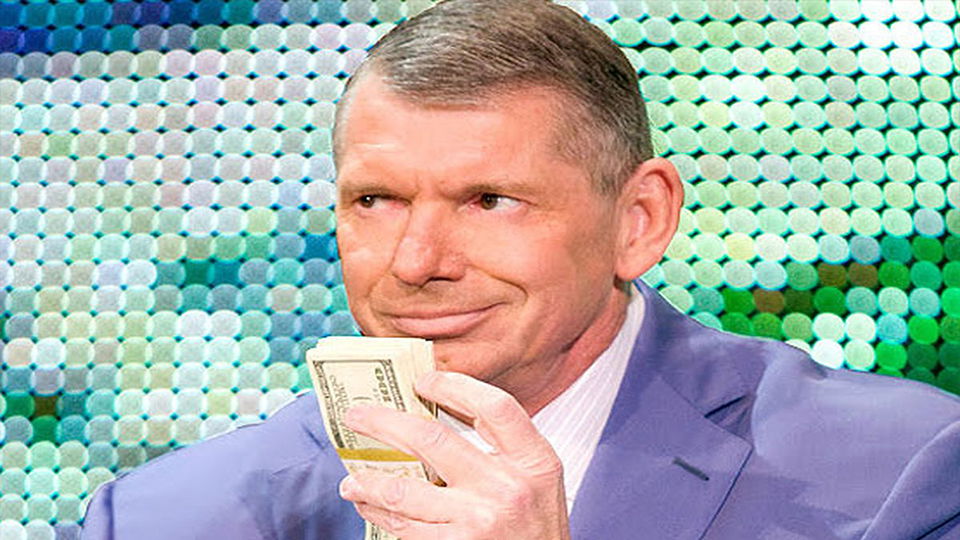 UK Newspaper The Mirror has revealed the amount of money that several major WWE stars are earning, including Brock Lesnar, The Undertaker, John Cena and Roman Reigns under their current contracts.
The site is reporting that Brock Lesnar was the highest earner for WWE before his current deal expired. "The Beast" brought in $12 million-per-year, and also earned an extra $500,000 every time he main evented a pay-per-view.
The first full-time WWE star on the list is Universal Champion Roman Reigns, who is reportedly earning around $5 million-per-year. Randy Orton, who negotiated a new deal last year, is next with around £4.5 million-per-year.
Former WWE Champions AJ Styles and Seth Rollins also feature pretty high on the list, bringing in around $3.6 million and $3 million-per-year as part of their respective contracts with Vince McMahon's company.
Somewhat surprisingly, The Undertaker is next on the list. While some may have expected "The Deadman" to be higher, the fact he has wrestled so infrequently for the last few years means he brings in £2.5 million-per-year.
This is the same amount that current Mr Money in the Bank The Miz is making on his WWE contract, and approximately $500,000 per year more than former Universal Champion and current SmackDown star Kevin Owens.
In terms of the highest-earning female stars, it shouldn't come as a surprise to anyone to hear that Ronda Rousey and Becky Lynch are at the top of the list, bringing in $1.5 million and $1 million-per-year respectively.
Brock Lesnar $12million
John Cena $8.5million
Roman Reigns $5million
Randy Orton $4.5million
AJ Styles $3.6million
Seth Rollins $3million
The Undertaker $2.5million
The Miz $2.5million
Kevin Owens $2million
Dolph Ziggler $1.5million
Ronda Rousey $1.5million
Becky Lynch $1million
Sheamus $1million
Jeff Hardy $1million
Bray Wyatt $1million
Jinder Mahal $900,000
Kane $900,000
Big Show $850,000
Samoa Joe $800,000
Charlotte Flair $550,000
Nikki Bella $350,000
Alexa Bliss $350,000
Mickie James $300,000
Brie Bella $300,000
Natalya $300,000
Sasha Banks $250,000
Asuka $250,000
Dana Brooke $200,000
Bayley $200,000
Lana $200,000
Naomi $180,000
Carmella $120,000
Nia Jax $100,000
Sonya Deville $100,000
Mandy Rose $80,000
Ruby Riott $80,000
Tamina $80,000
Liv Morgan $80,000
What are your thoughts on the above story? Let us know in the comments on Twitter or Facebook.